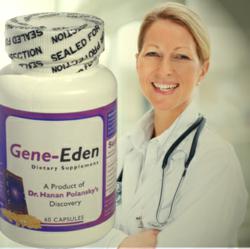 The key to your health is to reduce the level of the latent viruses in your body to harmless levels. – Dr. Hanan Polansky, CBCD
Rochester, NY (PRWEB) May 28, 2013
polyDNA's monthly survey, taken during May 2013, shows that the public needs education on the recommended methods to remove genital warts.
In the open comments section of the survey, the following response was offered by John C. from New York, NY "Has any one attempted to cut off warts yourself at home? I'm asking cause I am getting bothered with remedies, creams and pointless doctor attempts... just wondering if there is a way to do it even though probably painful that wouldn't cause any terrible side effects except bleeding... please help."
This response shows the urgent need for education on the topic of genital wart removal.
Cutting them off without the help of a certified healthcare professional is extremely dangerous. Any attempt to operate on oneself can result in permanent and irreversible disfigurement and injuries.
Medline Plus notes that, "Genital warts must be treated by a doctor!" (1)
Medline continues and describes the recommended ways to remove genital warts. "The warts may be removed with surgery, including: Cryosurgery, Electrocauterization Laser therapy, surgical excision (cutting them out).
If you have genital warts, all of your sexual partners must be examined by a health care provider and treated if warts are found. Even if you do not have symptoms, you must be treated to prevent complications and spreading the condition to others.
You will need to return to your health care provider after treatment to make sure all the warts are gone." (1)
"The current treatment options are largely centered upon removal of the warts rather than elimination of the underlying viral infection." (2) In contrast, through the natural HPV remedy, Gene-Eden-VIR, one can help the immune system kill the latent HPV virus that causes genital warts. polyDNA therefore recommends prevention of genital warts by helping the immune system kill the HPV virus.
"The key to your health is to reduce the level of the latent viruses in your body to harmless levels." – Dr. Hanan Polansky, Director of the Center for the Biology of Chronic Disease (CBCD)
In addition, because, "…no definitive therapy has emerged as the ideal standard of care in the treatment of genital warts," (2) polyDNA would like to encourage doctors to recommend Gene-Eden-VIR to their patients after downloading and reading a recent post marketing clinical study. This study showed that Gene-Eden-VIR is effective against the latent HPV virus. Thus, by helping the body's immune system target the latent HPV, people also lower their risk of developing genital warts. (3)
Gene-Eden-VIR's ingredients were chosen through a scientific approach. Scientists scanned thousands of scientific and medical papers published in various medical and scientific journals around the world to identify the safest, most effective natural ingredients that target the latent forms of both HSV-1 and HSV-2. (4)
To learn more about Gene-Eden-VIR, visit http://www.gene-eden-kill-virus.com.
References:
(1) http://www.nlm.nih.gov/medlineplus/ency/article/000886.htm
(2) http://www.ncbi.nlm.nih.gov/pmc/articles/PMC3390234/
(3) http://www.cbcd.net/Gene-Eden-VIR-Clinical-Study.php
(4) http://www.gene-eden-kill-virus.com/studies.php
###
polyDNA is a biotechnology company that develops dietary supplements using the unique scientific method developed by Dr. Hanan Polansky, which is based on Computer Intuition.
In addition to his unique scientific method, Dr. Polansky published the highly acclaimed scientific discovery, called Microcompetition with Foreign DNA. The discovery explains how foreign DNA fragments, and specifically, DNA of latent viruses, cause most major diseases.
polyDNA developed Gene-Eden-VIR , an antiviral natural remedy that helps the immune system kill latent viruses.