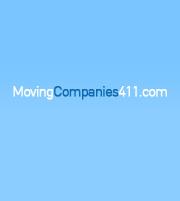 Customers can also find moving company reviews posted by other customers and from that unbiased information, they can make the right decisions.
(PRWEB) May 30, 2013
Years after they went into business, the online resource for movers, Movingcompanies411 has continued to offer the incredible service of connecting customers and moving companies from everywhere in America. Many customers could not find the moving companies in their location and therefore they would just hire companies from far away, not knowing that the fuel costs would be transferred to them. Today, the new database is a resource which has continued perfecting the moving services that it offers customers by bringing only pre-screened companies, insured and very professional movers. Customers can also find moving company reviews posted by other customers and from that unbiased information, they can make the right decisions.
The moving services information is offered free of charge. Customers can just go online, fill in a short electronic form with the right details and get an estimate of what their move will cost them. There are all manner of moving companies listed on this resource and as many movers venture into the market, so the database keep growing and updating. Customers can hire the companies that they find here with peace of mind as they are assured that all of them have been vetted.
The introduction of the moving company vetting system came at the right time when it was discovered that many moving companies were not hiring professionals. Thankfully, that hurdle has been cleared with http://www.movingcompanies411.com now bringing only the best, vetted movers across the nation.
No fee is charged for getting the online quotes for moving. In addition, customers also find many helpful resources on the website. For example, they find information about how they can save money by using self-moves instead of one all rounded move. I f a customer is moving valuable items like art, they will get genuine moving companies whose specialty is moving art. That way, customers can make their move with peace of mind.
On some roads, trucks are not allowed and therefore customers would be at a loss to know what to do to move. Therefore, Movingcompanies411 offers information for van lines. That way, they eliminate any need of going through brokers and eventually, they make the move more affordable for customers. Since there are many service providers on this resource, customers make their decisions depending on how much money they can afford to pay for their move. Usually, vans are cheaper than trucks as they have smaller operation costs. For single items, especially for merchants who sell items online, the vans are the best option.
About Movingcompanies411
After establishing that the biggest hurdle for customers was to find the most credible moving service, the Movingcompanies411 resource was established with only one aim, to help people move easily and with peace of mind. Many customers can now find local moving companies that will offer them incredible services for their money. This resource, in addition to bringing local moving companies also brings specialized moving companies like art movers and others. Customers need not hire movers blindly anymore because this nationwide database of movers is more than a moving resource as it offers all services free of charge, even the online moving quotes.