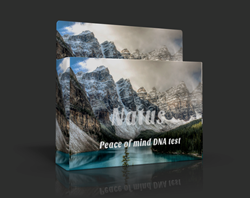 The truth will set us free.
(PRWEB) May 29, 2013
Natus, a leader in DNA, paternity, and maternity DNA testing, has just announced a methods for non invasive, pre birth DNA testing availability. For mothers who want to know who the father is, and want to be able to have testing done, it is now possible to have these tests performed before birth; or, fathers who want to find out whether they are the paternal parent, with the latest methods of testing that Natus offers. on average the test results can take between 3-5 business days.
Fighting for custody of a child, figuring out whether support payments have to be made, or any other number of issues might turn up; learning early on, and finding out the answers that will help a case, is something that is possible today. Not only can this testing be done prior to birth, it can be done very early on in the process, so women (and men), know their rights, and know what might be required from them, as the pregnancy moves forward. With the latest testing methods, and with the latest technologies in DNA testing, Natus is also going to provide a guarantee that all testing is done safely, and will eliminate the potential for damage or injury to the fetus, and to the mother, when testing is being done pre birth.
With over 2,500 collection sites around the US, new locations are opening up on a regular basis, meaning women are going to have more and more places to go, when DNA testing is needed. Natus also has announced a new home DNA test and pre birth paternity test. all DNA tests are reviewed and reported by AABB accredited lab, Natus is recognized as a leader in DNA testing, and the many methods of testing, the results that are received from the test is also going to be admissible in court. This means if there are custody battles, or issues with support payments, they can be presented in court, and the results of the tests can be brought in as evidence in the case.
Natus has been providing DNA, paternity, and maternity testing, since 2007; in that time, the company has become the top testing center in the US, and is customer rated number one, for their exceptional work and testing methods. Today, with newer forms of testing, and by offering new test methods, including pre birth testing, women can find the answers sooner. To learn more about testing, visiting the Natus site, contacting the company via email, visiting one of the 2500 sites, or simply calling the 866 - 940 - 4362 number for answers and inquiries, are all viable options when looking for answers, and the information that Natus can provide about the testing methods.
http://www.natus.co