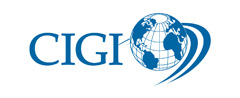 Waterloo, Canada (PRWEB) May 28, 2013
Contrary to viewing migration from the Global South as poaching, Canada can reframe diaspora communities as development partners, according to a new special report issued by The Centre for International Governance innovation (CIGI) and the Southern African Migration Programme (SAMP) in Cape Town.
In "Divided Diasporas: Southern Africans in Canada," the authors (listed below) examine the relationship between Southern Africa migration to Canada and development efforts by those who remain engaged with their country of origin.
"From the perspective of source countries, the movement of skilled and educated migrants from South to North has been seen as a negative and damaging phenomenon," the report says. "By redefining immigrants as diasporas, researchers and governments are now trying to develop a more nuanced position on the global impacts of migration." The report goes on to say, "The growing use of this term [diaspora], including by many migrants themselves, is meant to draw attention to the emotional and material ties that those who relocate maintain with their countries of origin, and even pass on to their children."
SAMP survey results, funded by the International Development Research Centre, show that within Canada's Southern Africa diaspora of over 120,000 immigrants, "highly motivated individuals and groups" are providing valuable contributions to their countries of origin through remittances and an "impressive array of community-oriented projects … in education and health."
For Canada, where over 80 percent of immigrants now come from developing countries, the authors' argument for reframing immigration as a development issue suggests that there can be an important "triple-win" influence, where migration and diaspora engagement are beneficial to individual migrants, their community of origin and their destination country.
To read the full survey findings and analysis in "Divided Diasporas: Southern Africans in Canada," click here for a free PDF of the report.
About the Authors:
Jonathan Crush (Ph.D., Queen's University) is the CIGI Chair in Global Migration and Development at the Balsillie School of International Affairs (BSIA), Director of the Southern African Research Centre at Queen's University and Honorary Professor at the University of Cape Town. He is the founder and director of the Southern African Migration Programme (SAMP) and has published extensively on issues of migration and development, diaspora engagement and food security in Africa.
Abel Chikanda (Ph.D., Western University) is a program manager and post-doctoral fellow at the BSIA. He has taught at the University of Zimbabwe, Western University and Queen's University. As an affiliate of SAMP, he has researched on various topics on migration and development, food security and informal entrepreneurship.
Wade Pendleton (Ph.D., University of California, Berkeley) is an Honorary Research Associate (University of Cape Town, Anthropology Department). He has been affiliated with the University of Namibia, the University of Zimbabwe and the University of Hawaii and is the author of a large number of publications on Namibia, migration, urbanization and development.
Mary Caesar (LL.B., University of Cape Town and M.A., Queen's University) is a researcher at the Southern African Research Centre, Queen's University, where she is also completing her doctorate in African history.
Sujata Ramachandran is a research associate with SAMP. Her research interests include South-South migration, diaspora development engagement and migrant integration in receiving countries.
Cassandra Eberhardt (M.A., Queen's University) is project coordinator for the Office of the Vice-Provost and Dean of Student Affairs at Queen's University. She previously worked as a researcher and administrator for the Southern African Research Centre at Queen's.
Ashley Hill (M.Sc. in Forced Migration, Oxford University) is currently the director of Community Service for Blyth Education. She previously held the positions of research assistant and researcher with the Southern African Research Centre at Queen's.
Media Contact:
Kevin Dias, Communications Specialist, CIGI
Tel: 519.885.2444, ext. 7238, Email: kdias[at]cigionline[dot]org
The Centre for International Governance Innovation (CIGI) is an independent, non-partisan think tank on international governance. Led by experienced practitioners and distinguished academics, CIGI supports research, forms networks, advances policy debate and generates ideas for multilateral governance improvements. Conducting an active agenda of research, events and publications, CIGI's interdisciplinary work includes collaboration with policy, business and academic communities around the world. CIGI was founded in 2001 by Jim Balsillie, then co-CEO of Research In Motion (BlackBerry), and collaborates with and gratefully acknowledges support from a number of strategic partners, in particular the Government of Canada and the Government of Ontario. For more information, please visit http://www.cigionline.org.
-30-