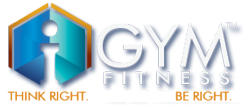 Irvine, CA (PRWEB) May 28, 2013
iGym Fitness of Orange County, California just introduced their new website to give clients the lattest information on their fitness services. The iGym Fitness team is a group of dedicated professionals who offer clients the tools to reach their fitness goals. The new website is reflective of the team's commitment to quality service and provides not only information about the company but motivational success stories that will have visitors ready to sign up.
According to the owners of iGym Fitness, the website is meant to answer all the questions anyone would have about the facility, its trainers and their methods. The site itself has been designed with a vibrant and aesthetically pleasing look so that those trying to decide about the best facility can get a feel for what they can expect if they become clients.
Visitors to the site will be greeted with a video on the home page that welcomes them to the "Internal Gym." Right away the site visitor understands that this is not their ordinary fitness company but a firm that takes a holistic approach to helping people get in shape. The home page also provides links the four main subdivisions of the site and each link is represented by an interactive image that lets the visitor know the topic of discussion once they navigate to that page.
The four sections are the iGym Mindset, the iGym Method, the iGym Family and iGym Support. In iGym Mindset readers discover what the company means by "The Internal Gym" and how getting fit starts within. The iGym Method section details the five-phase method and philosophy the trainers use to maximize results. iGym Family introduces the people who have changed their lives as clients and in stunning before and after images each client's journey to fitness is on full display. Finally, iGym Support offers nutritional and educational advice to guide a client through the program.
The site also introduces the iGym Fitness team of professional trainers and gives the visitor a look at the fitness facility itself. Those who want to learn more about iGym Fitness your Orange County personal trainer can visit the website at http://www.igymfit.com or call 949.342.4496 to speak with a company representative.
###