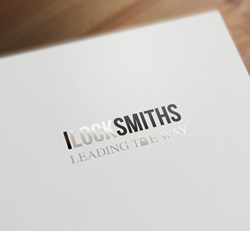 The best is not always expensive.
Bay Ridge, NYC (PRWEB) May 29, 2013
The iLocksmiths team has just announced the new monthly fee program, that is available for building owners and managers in the Bay Ridge region. With the new, low fee, owners are going to have professional services provided for them, by one of the over 500 qualified techs working with the iLocksmiths team. With 24/ 7 locksmith support, around the clock maintenance, and immediate response when it is needed, building owners do not have to wait to have services rendered, when they choose this new service offering that is exclusive to this class of customer.
With this low monthly fee, many services are provided to building owners. From scheduled maintenance work, to lockout services, and access to the best highly trained techs, 24/ 7, your answers can be answered at any time, and any necessary service can be rendered when you need it. The iLocksmiths team has also introduced the app that comes along with this low monthly fee, and it allows the building manager to download it to their phone or other devices, and they have access to a tech right away; within 2 to 5 minutes a response will be provided to the building owner with this app. So, no more waiting, and no need to wait until the next morning, when immediate services are required at your building.
If the deadbolt lock has to be replaced, if a new CCTV system has to be installed, rekeying or replacing old lock sets; regardless of the services that are required by the building manager, when they are needed, or how often they are needed, with the new monthly fee offer, building managers have access to loyal, dedicated locksmith techs, around the clock. This program not only guarantees that the building is well taken care of, maintained, and safe, it is also a guarantee that the building owner can contact a reliable, dedicated service tech, no matter when they need services, and will receive an immediate response. Whether it is a service call over the phone, or whether the building manager uses the app that is included in their monthly fee, they are going to have instant access, and an immediate response, no matter when, or what kind of services are required for their building.
As a building owner, if you would like to learn about the ilocksmiths new monthly fee program, and how to gain access to a network of over 500 certified iLocksmiths techs, you can simply visit the ilocksmiths.com website, to learn about this new program that is offered only to building owner who are looking for a locksmith in Bay Ridge area. It details all the services that are included in the low monthly fee, and it showcases the app, along with additional features that are included. Customers in the Bay Ridge area who are interested in this program can also call the company to find out more, and find out if they qualify for the program, by dialing 718-701-5966, to find out more about this incredible, low cost, new program.