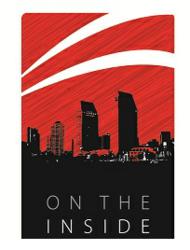 Being asked to judge such a prestigious contest of student work gives the student a chance to present his or her best work and for Jeanine to add encouragement to future designers."
- La Jolla, CA (PRWEB) May 28, 2013
La Jolla, CA-based On The Inside Design, a custom residential and commercial interior designer, is announcing the first new Interior Designer for the 2013 Interior Design at the San Diego Fair in a long time.

By bringing in fresh experience is great news- It is a refreshing change to finally have someone who knows the San Diego County itself and who now has carved a name for herself and become a multi-talented commercial and residential interior designer to review their work.

"Being asked to judge such a prestigious contest of student work gives the student a chance to present his or her best work and for Jeanine to add encouragement to future designers," said Lorena Rojas, The Inside Design.

The judging is taking place on May 27, 2013.

The Projects were judged overall in:
The Layout and Scale of the project;
Difficulty of creating the project, which is choose between a hotel suite or a restaurant
The student's showing his or her individual style through the use of materials or creative ideas in the project
Lastly, draw up plans for the project and include actual samples if possible.
"We're honored to have our President, Jeanine Naviaux be a regional judge. This is certainly going to be a complete overhaul for the fair–a new adrenalin shot to give it a much needed boost to its attendance and students' desire to have their work reviewed by an International Interior Designer and increase the attendance of the San Diego County Fair," said Lorena Rojas, The Inside Design. The San Diego Fair runs from June 8 to July 4, 2013 and is the largest annual event in San Diego County, the fourth largest fair in North America, and draws more than 1.5 million visitors annually.
The results of the winners will be released June 8, 2013.
To read more about On The Inside Design, please visit http://www.ontheinsidedesign.com/ or call 858.583.2940
About On The Inside Design
On The Inside Design is a residential and commercial interior design company that has been serving the San Diego and international projects for the past 10 years. The San Diego, CA based firm provides unmatched commitment to detail and works with clients to educate and see the unique value of one of a kind finds for their home or office.
###