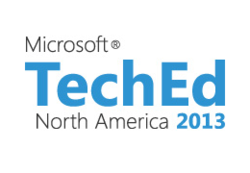 It's a great opportunity to meet our users and partners.
Montreal, Quebec (PRWEB) May 29, 2013
Devolutions, Inc., the creator of Remote Desktop Manager (RDM), an all-in-one solution that enables IT teams to securely and conveniently centralize all of their remote connections, credentials and passwords, is inviting IT Pros, bloggers, journalists and all other attendees to visit them at booth 723 at Microsoft's TechEd 2013, which will be held on June 3-6, 2013 in New Orleans.
Attendees who visit Devolutions' booth will be invited to explore the recently-released Remote Desktop Manager 8, which features an entirely new customizable UI, along with several major enhancements designed to support IT teams.
Plus, in light of the overwhelming popularity of its "swag" last year, Devolutions team members will be handing out complimentary next-generation earphones, which have been designed for comfort, performance and style. No purchase or registration is necessary, and earphones will be available while supplies last. More information on the giveaway is available at The Official Devolutions Blog.
"The countdown has finally begun!" commented Devolutions' CEO and founder David Hervieux, who will once again be leading a team that includes technical, product and sales experts. "We're all very excited to attend TechEd once again this year. It's a great opportunity to meet our users and partners. What's more, it's a chance to come together with the global community of IT pros and celebrate all that TechEd has to offer."
TechEd is Microsoft's premiere technology conference for IT pros and developers worldwide, and features seminars, workshops, labs, certification testing, keynote events, networking opportunities and more. This is the second consecutive year that Devolutions has been invited to exhibit.
Attendees who wish to schedule a one-on-one meeting with Devolutions are invited to contact Maxime Trottier, Marketing Director, at (450) 935-0608 or mtrottier(at)devolutions(dot)net.
About Devolutions
Established in 2004, Devolutions is a Canadian-based company located near Montreal,
Quebec. The firm currently has over 200,000 users in over 90 countries. The firm's
mission is to develop innovative enterprise software that helps users cost-effectively,
simply and effectively achieve their network management, password management,
credentials management and security goals. The firm is also committed to providing
exceptional technical support, ensuring an excellent user experience that exceeds
expectations, and delivering high performance with superior quality. The firm's current
roster of solutions includes Remote Desktop Manager, Password Vault Manager,
Remote Desktop Manager Online and Remote Desktop Manager Server. Learn more at
http://devolutions.net.