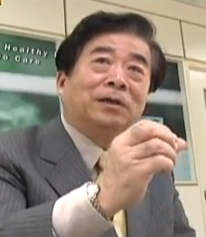 Even at full price, the Top Spring™ Life Energy home water filter system is a super bargain as it out performs all it's rivals, to include Kangen™ water filters retailing for over $4,000
Kernersville, NC (PRWEB) May 27, 2013
The world most advanced and best performing home water filter unit, the Top Spring™ Life Energy water filter with quantum harmonic oscillator technology, is now being offered to certain buyers in North America for just $639, just half it's full retail price of $1,279.
This pre-launch pricing is for a limited number of units and to a limited number of customers who are willing to submit feedback from time to time on their experience with their Top Spring water filter system.
"Even at full price, the Top Spring™ Life Energy home water filter system is a super bargain as it outperforms all its rivals, to include Kangen™ water filters retailing for over $4,000," points out David Amos of Life Energy-Water System, North America marketing arm of Aizia Technology, inventors of the Top Spring™ system.
Amos continues:
"In addition to removing chlorine and other unwanted contaminates from the water, the flavors of wine, spirits and soy sauce are transformed or "aged" when soaking their containers in Top Spring ™ Life Energy water for just 20 minutes, and coffee and tea prepared with this water remain "sweet" for many hours because of the high anti-oxidation value of the water.
"Removing contamination from vegetables soaked in water from the Top Spring™ unit takes only 20 minutes, and foods soaked will have a longer shelf life and may even taste better due the natural sweetness of the Top Spring™ water.
"Even fish and meat stored in Top Spring™ water will have a longer life in the refrigerator due to the water's powerful anti-oxidation property.
"Finally, from an environmental perspective, unlike with ionized water systems, the Top Spring™ unit uses no electricity in processing the water, and the water maintains it's molecular integrity for months (unlike with water from ionized water systems which lose much of their altered state in just 30 minutes).
"In summary, the revolutionary Top Spring™ Model 2MX-25-2 water filter offers great benefit to home water filter system users, to food service operations that use water as an ingredient in their products, to agriculture, fish farming, the cosmetic industry and other industries as well, and any consumer taking advantage of this pre-launch half price of just $639 to buy their Top Spring™ water filter unit is wise, indeed."
"We are happy to be able to offer this amazing value opportunity to a select few pre-launch customers who we feel are qualified to participate in our marketing feedback program and congratulate anyone who is able take advantage of this once-in-a lifetime saving."
About:
Life Energy-Water System is a Division of Lexis Global Marketing LLC, the North America marketing representative for the revolutionary Top Spring™ water filtration systems created by Aizia Technology of Taiwan.
Lexis Global Marketing LLC (LGM) works with clients domestically and internationally to develop and implement their marketing programs and strategies. http://www.LexisGlobalMarketing.com
David Amos, Director
Life Energy-Water System
Kernersville, North Carolina USA
Tel 336-817-7376
email: damos.lifeenergywater(at)gmail(dot)com
About:
Lexis Global News (LGN) features current items of interest in business, technology, manufacturing, health and wellness, education, fashion, travel and life style.
LGM is a division of Lexis Global Marketing LLC.
http://www.lexisglobalnews.com/
Contact: Robert Allen
Lexis Global News
Tel 1-336-775-8617
Email: featurerseditor(at)lexisglobalnews(dot)com
Address: 931-B South Main St., Suite 154
Kernersville NC USA 27284