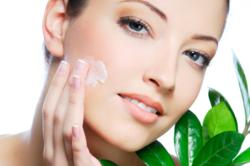 My goal is to make sure every skin care regimen I create meets the specific needs of the individual patient.
(PRWEB) May 27, 2013
"Patients who take good care of their skin before and after their facelift procedure will enjoy their results for up to 10 years or longer," said Dr. Sadati. "A personalized, quality skin care regimen is essential to the long-term success of this popular cosmetic surgery procedure."
In the blog, Dr. Sadati recommends the following tips for patients who may be interested in a facelift procedure in the future:
Always protect skin that will be exposed to the elements. Sunscreen and protective clothing are essential to protecting the skin from UV Rays. Note that anyone can get sunburned on any type of day, even an overcast day that doesn't seem especially sunny.
Make a skin care analysis appointment at the first sign of aging. This is a great way to identify both environmental and genetic factors that contribute to the signs of aging. At this appointment, Dr. Sadati can create a preventative skin care regimen designed to delay the necessity of a facelift procedure for a few more years.
Dr. Sadati also offers skin care advice for patients who have recently undergone a facelift procedure:
Note that the facial skin is especially vulnerable after this particular surgery as it has just been stretched and adjusted on the face. Sunscreen should be worn at all times, especially during the days immediately following the operation.
A chemical peel or laser skin resurfacing may be the best choice for boosting the appearance of skin after a facelift procedure. These cosmetic procedures are designed to add a healthy glow to the skin, giving it a fresh and rejuvenated appearance. Many people consider this to be the best way to complete the look of any facelift.
Dr. Sadati makes it a point to evaluate each patient on an individual basis. He takes into account environmental factors as well as biological factors, creating a customized skin care plan for every facelift patient at his practice.
"Every person's skin is different, and there are many environmental factors that will contribute to the aging process such as where a person works, where they live and how often they travel to different parts of the world," Dr. Sadati said. "My goal is to make sure every skin care regimen I create meets the specific needs of the individual patient."
Ultimately, proper skin care is the best way to delay the initial signs of aging. When a facelift does become necessary, a good skin care regimen will enhance the initial results of the facelift and allow the patient to enjoy those results for many years to come. To find out more information about proper skin care, the facelift procedure and Dr. Sadati's practice, contact his office today.