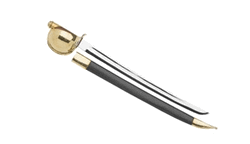 Continuously running through the summer months, this special sale will offer customers an instant 5% discount on all items store wide
(PRWEB) May 29, 2013
As temperatures climb, Armor Venue, premier retailer of historical armor and weapons, welcomes the heat wave with low prices as part of its special summer sale. Continuously running through the summer months, this special sale will offer customers an instant 5% discount on all items store wide including inventory in the Bargain Dungeon and new merchandise. This savings is in addition to already reduced prices of 10-40% off, making it a great time to stock up. To get in on the action, visit the store's homepage to retrieve a coupon code redeemable immediately upon checkout.
With school coming to a close and family vacations planned, the summer season is full of many fun activities such as Renaissance faires, LARP games, historical reenactments, theatrical productions, etc. In light of this, Armor Venue features a vast array of authentic armor and weapons to equip and accessorize for those recreational summer events. Full suits of armor, chainmail, and leather armor are among the selections available to dress for battle. For the swordsmen out there, there is a nice collection of medieval, Roman, and Samurai swords to choose from, as well as fencing weapons for training and practical use. Armor Venue also has other offerings in the vein of helmets, movie replicas, and more to meet the needs for a number of occasions.
Some of the events that have gained popularity, both domestically and internationally, are pirate festivals. Held in various locations, often throughout the summer, these celebrations unite lovers of the high seas. To help with pirate spirit, Armor Venue features pirate weapons and gifts. In the mix is the pirate cutlass sword with scabbard. With a brass full bowl guard and pommel, this sword also comes with a wooden handle and a carbon steel blade that is protected by a leather scabbard. Consisting of a length of 30.5" and a weight of 2.4 lbs., this piece is a fine accessory for any buccaneer or ruler of the waves.
Moving to another group of sea adventurers are the Vikings and Armor Venue has several products from back in their day, including the Viking axe with antique finish. Axes were common weapons of the Vikings and this piece reflects reflective of their time, featuring a forged head with a sharp tempered edge and hardwood shaft. It is indeed a powerful weapon that commands attention.
For a full look at Armor Venue's product lines, visit http://www.armorvenue.com/.