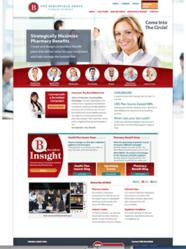 25% of your success is in how well you make a product or perform a service, 75% depends on how well you tell others about it.
- Kevin Ehlinger
Minneapolis, MN (PRWEB) May 30, 2013
Successful branding is about energy. Action that generates reaction. For most companies, only 25% of success is in how well they make a product or perform a service, 75% depends on how well a business tells others about it. That's where Think Creative Digital Marketing's Brand Rescue Program creative comes in.
Many times businesses fail due to their lack of getting attention and attracting customers. Think Creative's "Brand Rescue" Program works with companies to give their brands personality and charisma that turn followers into fans.
"With online marketing, brands can tell the world about products or services like never before, however they need to do it in a way that prompts people to take action." says Mr. Ehlinger. "The outcome of the Brand Rescue Program is the creation of a compelling message that connects with people, then strategically getting that message in front of audiences where they live."
Where audiences live most of the time is online. According to research by New Media Trend Watch, 78.1% of the population was online in 2012. And a recent article by Smart Insights shows online marketing is only second to email marketing in providing the highest ROI.
"What unique about online brand marketing is that investments made today in websites, video, and social marketing will continue to reap benefits years down the line," added Mr. Ehlinger. "But it doesn't mean anything if a brand doesn't have a compelling, memorable story."
In just 6-weeks the Brand Rescue Program will customize a new creative identity, redesign websites, set up and manage all social marketing, implement lead generation strategies, and outline long-term marketing strategies.
Companies that go through Think Creative's Brand Rescue Program can expect to see dramatic increases in website traffic and sales leads. "Our goal is to help companies keep the sales pipeline full, generating sales leads and then nurturing them until they become customers." added Mr. Ehlinger.
To learn more or to have your company considered for Think Creative's Brand Rescue Program, contact Think Creative by calling 952-943-3971 or visit their website.
Kevin Ehlinger is an expert in creative marketing strategies and has over 25 years experience working with a wide variety of small businesses and Fortune 500 corporations. His company, Think Creative Digital Marketing, is a forward-thinking lead generation marketing agency specializing in effective brand messaging, social marketing, website development, video production, and content creation to attract audiences. Based in Minneapolis, Minnesota, Think Creative serves clients across the United States.