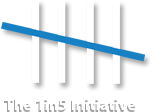 The 1in5 Stories App will help give a voice to those who want to share about their dyslexia or anything else that's important to them.
Princeton, NJ and San Francisco CA (PRWEB) May 28, 2013
National non-profit Learning Ally today announced its partnership with SpeakingPhoto to create the 1in5 Stories App – a mobile photo app for iOS devices that lets visitors to the new Explore1in5 website contribute personal stories about dyslexia by uploading photographs with sound.
The 1in5 Stories App allows people with dyslexia, along with their families and friends, to share stories of encouragement, hope, and struggle with their community. The App lets users shoot a photo and record up to 30 seconds of their own voice right on their iPhone or iPad. Once recorded, it's easy to share the story via email. The free app is available now to download via Explore1in5.org and on the iTunes App Store.
Background: In April, Learning Ally launched the 1in5 Initiative – named for the one in five Americans who have dyslexia – combining a viral public service announcement with a community website to drive public awareness of dyslexia, and offer hope and educational resources for the millions of individuals affected by it. The viral PSA shows how dyslexia can negatively affect children who do not receive adequate support and educational interventions. The accompanying Explore1in5 website derives much of its dynamic appeal through crowdsourcing – featuring both written blog posts and videos sharing personal stories contributed by people who are dyslexic, as well as by their parents and teachers.
"Explore1in5.org was created for people with dyslexia, with input from people with dyslexia," says Learning Ally CEO Andrew Friedman. "With their help, we've developed a dynamic online destination where kids and parents can hear from each other and share their diverse stories, discover a wealth of resources and become part of a growing community of support. The new 1in5 Stories App is an ideal tool to help parents and kids see what others have gone through and what has helped them be successful."
Furthering the 1in5 Initiative's goal of sparking a frank national conversation about dyslexia in an effort to raise awareness and eliminate stigma related to the reading disability, the 1in5 Stories App provides another fun way for students, adults and parents to get personally involved with the campaign.
The 1in5 Stories app is powered by SpeakingPhoto, an iOS 6.0 compatible mobile photo app that gives users the power to enhance and personalize their pictures by instantly annotating photos with a voice-over. SpeakingPhoto combines the ease of taking a photo rather than shooting video with the emphasis placed on the quality of a voice or sound. It's an excellent way to archive in your own voice the memories, notes, and stories behind all of your life events.
"Images are such a compelling way to tell a story," says Diana Iles Parker, Partner and CMO of SpeakingPhoto and Director of Marketing for The Big Picture: Rethinking Dyslexia, an award-winning HBO documentary directed by James Redford. "When you add your own voice, the image becomes a dynamic and powerful way to share your point of view. The 1in5 Stories App will help give a voice to those who want to share about their dyslexia or anything else that's important to them."
About Learning Ally
Founded in 1948 as Recording for the Blind, Learning Ally serves over 300,000 K-12, college and graduate students, as well as veterans and lifelong learners – all of whom cannot read standard print due to blindness, visual impairment, dyslexia, or other learning and physical disabilities. Learning Ally's collection of more than 75,000 digitally recorded human-read textbooks and literature titles is delivered through internet downloads, assistive technology devices, and mainstream devices like iPhone and iPad, and is the largest of its kind in the world. Thousands of volunteers across the U.S. help to record and process the educational materials, which students rely on to achieve academic and professional success. As a 501(c)3 nonprofit, Learning Ally is partially funded by grants from state and local education programs, and the generous contributions of individuals, foundations and corporations. For more information, visit http://www.LearningAlly.org.
About SpeakingPhoto
SpeakingPhoto is a collaboration by two San Francisco Bay Area women, business veterans, social advocates, wives and moms, Dawn Davis and Diana Iles Parker. Both Davis and Parker share the strong belief in the power of voice and bringing voice to precious memories and causes alike. In 2010, SpeakingPhoto was formed to create a meaningful and easy way to combine a photo with a spoken story. By putting the emphasis on the storytelling (or voice) and the art of listening, the vision is to use mobile technology to capture life experiences and add dimension to the many photos shared and archived. The result: a kinder and gentler photo app that enhances lives and relationships.
Learn more about SpeakingPhoto on Mashable and by visiting http://www.SpeakingPhoto.com