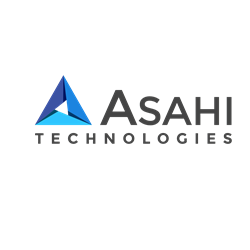 Our CMS Made Simple solutions render a unique advantage that virtually allows organizations to manage their websites with minimal effort.
New York (PRWEB) May 28, 2013
Not every online storefront requires all the bells and whistles that come along with a robust content management system. The complexity of many of the heavy duty CMS options is an issue that has plagued many novice end users. CMS Made Simple is one such alternative to the complex CMSs designed to serve the needs of small and medium sized websites without the clutter of too many stock features. Packed with powerful out-of-the-box capabilities, one of its strong points is the ease of extending those capabilities. Site owners can add a great amount of functionality by customizing the core modules, to develop feature rich websites even with limited programming knowledge. And to help online marketers build websites with virtually limitless features, the NY based tech firm has launched CMS Made Simple development services for online businesses at affordable development cost.
CMS Made Simple is an extremely user friendly open source CMS with an intuitive structure to manage a site's content. Unlike other content management systems, it offers simplicity without the expense of flexibility and aesthetics for creating appealing and functional sites. Allowing owners to maintain their own content with apparent ease, the software provides an intuitive process for adding pages and updating content through a sensible administrative interface. Further, its base modules allow novice users to easily manage news articles and blogs, and several WYSIWYG editors as well. Since it is built in PHP, several PHP scripts can be integrated for further customization and extensibility without much PHP knowledge. In addition, there are hundreds of third party integrations that can be installed quickly and easily. To avoid complex navigation issues, CMS made Simple interface allows organizing and reorganizing in page hierarchy in accordance to business requirements.
Considered one of the most influential open source content management systems, the software renders extensive scope for customization as per the client's business requirements. At Asahi technologies, the developers offer a whole range of CMS Made Simple customization, custom component development and modification services that either meet or surpass client expectations. "Our CMS Made Simple solutions render a unique advantage that virtually allows organizations to manage their websites with minimal effort," stated Mr. Vinod Subbaiah, the CEO, soon after the launch of CMS Made Simple services.
To help businesses know more about CMS Made Simple development services and solutions, Asahi Technologies provides a free online consultation to clients letting them understand their development options.
About Asahi Technologies
Asahi Technologies is a New York based web design and development firm that provides software consulting and Web solutions to small and medium level businesses all across North America. Asahi Technologies specializes in responsive design, cloud computing, online marketing, mobile application development and open source technologies. Under the leadership of Mr. Vinod Subbaiah, who himself started his career as a software programmer, Asahi Technologies' team comprises of experienced software professionals having extensive knowledge of technology with B2C and B2B operations. The firm's headquarters is located in New York City, NY.