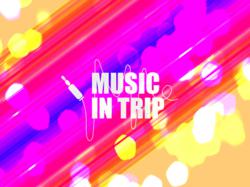 We are first a record label and we know what a record label want.
(PRWEB) May 29, 2013
Music In Trip is pleased to announce the launch of his new website to provide a wider range of music professional business services for DIY artists, labels and music entrepreneurs. From mix/production to digital distribution and from web-design to graphic, the company has built an e-commerce platform providing consumers with modern a la carte solutions.
The intention is to involve small companies and parties related to music, distant from each other in terms of tasks performed and covered roles in the music industry: from small/medium-sized labels in search of a digital distribution and marketing options for their business, to indie rock band looking for a logo or a sound engineer for the realization of a complete musical project.
Music In Trip offers many different packages to doing this type of work with the use of personalized programs tailored to the specific needs on costumer request.
Small music business owners in particular know just how important saving money and cutting costs can be, but also know the interest of maintaining high standards.
Tommaso Caronna's music industry know-how and contacts ensure this is possible. He has expertise in sound engineering and creative audio production, working as assistant engineer both in live and studio.
"We are first a record label and we know what a record label want", says Tommaso Caronna from his position of General Manager and Contents Rights Owner at Music In Trip. "The services that we provide to artists who publish with us, are the same that we offer to companies and artists who want to take advantage of this opportunity without getting published by Music In Trip."
The brand works creatively to develop custom leadership strategies for global clients to build their employer trade-mark reputation and deliver results. It partners with established organisations who are seeking to accelerate music spreading and innovation in music business.
About Music In Trip
Is not the fashion that makes the sound. What counts is the rhytm, the emotion, the idea. Music In Trip is a journey into music. A label to echo your expression. Digitally. All over the world.
For more information about Music In Trip, visit http://musicintrip.com/ and connect with it on Facebook and Twitter @musicintrip.