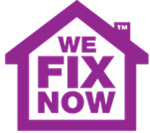 legionella bacteria can also contaminate building water systems and services
(PRWEB UK) 30 May 2013
It has been reported in HVP that the legionella is of continual concern, particularly as an outbreak of legionnaire's disease began in Scotland last year. In order to challenge the issue, the CIBSE has published information on understanding control measures. Commonly found in sources of water such as rivers and lakes, legionella bacteria can also contaminate building water systems and services. In particular large buildings such as hospitals and office blocks are more vulnerable to contamination as they have a much larger and more complicated supply system.
The guide is primarily aimed at those who work within the design, installation and maintenance of water systems in buildings.
Renowned for their Cricklewood plumbers, We Fix Now tends to a variety of plumbing issues and emergencies. The team are always looking to stay at the forefront of the industry, focusing on the clean and safe water supplies of homes and businesses. As such they were pleased to hear of the new guide. A representative from the firm shares their thoughts on the matter.
"We're really pleased to see that action is being taken to prevent this potentially serious issue. It appears as though the guidance has been updated to take into account new advancements in technology and the environment. Those concerned over this, or any other issues with their plumbing, should contact a team of registered plumbers, such as those provided by We Fix Now, as soon as possible."
We Fix Now is a London-based company providing emergency plumbers and electricians throughout the M25 and surrounding counties. Renowned for their fast and effective service, the firm also specialise in unblocking drains, fixing central heating and boilers and sorting problems with gas. With a strong focus on customer service, We Fix Now prides itself on providing fully qualified and experienced engineers day and night, every day of the year.