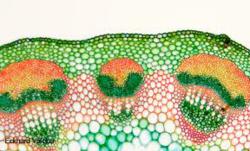 Biological Research @ ScienceAlerts.com
Bad Honnef, Germany (PRWEB) May 29, 2013
ScienceAlerts.com is an innovative science website aggregating the latest Biological Research content in real-time. Besides this newly added category with 471,213 posts, it also features the basic and applied sciences of agriculture, environment, forestry, geography and health. Currently, 37,524 members are monitoring over 7,200 scientific publishing sources active in these fields and have contributed a total of 1,344,940 posts to the site. The latest additions to the site are featured on the frontpage as well as in a Natural Sciences and Biological Research RSS Feed.
ScienceAlerts.com's new Biological Research Aggregator Category covers life and living organisms, including their structure, function, growth, origin, genetics, and distribution. It currently contains 471,213 posts in part stemming from 1,351 biology research journals. This category also provides a Biological Research Aggregator RSS feed which is the best way of staying updated with the latest contributions to this science discipline. One of the latest articles in this category demonstrates that mineralization of the vertebral bodies in Atlantic salmon (Salmo salar L.) is initiated segmentally in the form of hydroxyapatite crystal accretions in the notochord sheath. The authors of the study used quantitative real-time PCR to study the expression of key signalling molecule transcripts expressed in the cellular core of the notochord and conclude that their study provides evidence for the process of vertebral body development in teleost fishes, which is initially orchestrated by the notochord. Another recently published article reviews the molecular mechanisms and physiological consequences of oxidative stress. James Imlay describes the oxidative stress response of Escherichia coli and considers the damage caused by reactive oxygen species (ROS) and the adaptive strategies used by this bacterium to minimize intracellular ROS accumulation. An article on transposon insertion sequencing presents a new tool for systems-level analysis of microorganisms. The authors describe the four main techniques for identifying putative gene function in a high-throughput manner.
Following a recent upgrade in server hardware infrastructure, the current time-lag between original publication and appearance on the site is no longer than three hours after submission.