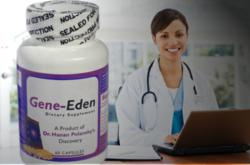 Rochester, NY (PRWEB) May 29, 2013
Dental work, such as having a molar tooth removed, increases the risk of having a severe oral herpes outbreak. Oral herpes outbreaks include fever blisters and cold sores. They can also lead to hospitalization.
As a recent study said, "Sometimes, HSV-1 infections after dental extractions may be particularly severe and extend beyond the usual site of recurrence." (1) Additionally, the study said that "Orolabial HSV-1 infections have been reported following dental procedures. Sometimes, they may be particularly severe, requiring hospitalization and intravenous antiviral therapy." (1)
The study went on to note that the time period between dental work and a herpes outbreak is usually around three days.
In another study from the Journal of the American Dental Association, HSV shedding increased from 7.9 to 27 % after dental procedures. (2) This means that the numbers of patients with active herpes infections actually triples after dental procedures.
polyDNA recommends that people planning to go to the dentist should prepare themselves by taking Gene-Eden-VIR, a natural herpes remedy. Gene-Eden-VIR will help the immune system kill the latent herpes virus. Taking Gene-Eden-VIR for at least two months prior to extensive dental work may help lower the risk of an oral herpes outbreak and hospitalization.
A recent post marketing clinical study showed that Gene-Eden-VIR is safe and effective. Up to 70% of those studied reported a decrease in viral symptoms. (3)
Each ingredient of Gene-Eden-VIR was chosen through a scientific approach. Scientists scanned thousands of scientific and medical papers published in various medical and scientific journals around the world to identify the safest, most effective natural ingredients that target the latent form of herpes. (4)
To learn more about Gene-Eden-VIR, visit http://www.gene-eden-kill-virus.com. All orders of Gene-Eden-VIR are completely confidential, and no information is shared or sold to any third party. Privacy is assured.
References:
(1) http://link.springer.com/content/pdf/10.1007%2Fs00784-013-0986-3.pdf
(2) http://www.ncbi.nlm.nih.gov/pubmed/?term=The+efficacy+of+valacylovir+in+preventing+herpes+simplex+virus+infections+associated+with+dental+procedures
(3) http://www.cbcd.net/Gene-Eden-VIR-Clinical-Study.php
(4) http://www.gene-eden-kill-virus.com/studies.php
polyDNA is a biotechnology company that develops dietary supplements using the unique scientific method developed by Dr. Hanan Polansky, which is based on Computer Intuition.
In addition to his unique scientific method, Dr. Polansky published the highly acclaimed scientific discovery, called Microcompetition with Foreign DNA. The discovery explains how foreign DNA fragments, and specifically, DNA of latent viruses, cause most major diseases.
polyDNA developed Gene-Eden-VIR , an antiviral natural remedy that helps the immune system kill latent viruses.