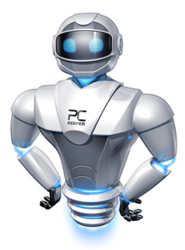 Letting people choose their own price is an interesting way to open up our product to consumers who price shop and also build trust with those customers once they use the software and see just how useful it is
Sunnyvale, Califonia (PRWEB) May 29, 2013
A software called PCKeeper is trying to get out their message in a big way by not setting a sale price and letting the customer decide what they want. It is not quite a new concept for musicians and artists to allow their fans to pay what they want for music or art, but for software it is a radical concept. One of the main reasons why software is so expensive is because of the amount of resources it takes to create and develop software applications. It took a team of nearly 150 people almost 2 years to create and support the program.
The software is called PCKeeper and as the name suggests it keeps personal computers in working order. There are a total of 15 different applications bundled into one software and has an impressive range of cleaning, security and optimization functions. One of the most notable features of the software is the Antivirus utility included in the software. PCKeeper scored a 97.2% RAP test and was listed among the top antivirus software packages in the world according to Virus Bulletin (a UK Based antivirus rating agency). The second feature that has people talking is an anti theft application that can give a detailed location report and activate the webcam to take a picture of the person using the lost or stolen computer.
Above all is the one click scan feature that PCKeeper has and it really is so simple anyone could use it. The most unique aspect of this software is that once the PCKeeper scans the computer's system it sends a general report back to the PCKeeper laboratory where a real person will review the report and suggest performance enhancements or identify conflicts. The software has a retail price of $39.99 and will be available to customers for as low as $1.00. The campaign will run for one month starting on June 10th and lasting until July 2nd.
"Letting people choose their own price is an interesting way to open up our product to consumers who price shop and also build trust with those customers once they use the software and see just how useful it is. The belief is that once users try it they will like it and they will tell their friends they are PCKeeper user," says PCKeeper Communications Manager Ilias Melikov.
PCKeeper is a powerful software that allows users to have complete control over data, cleaning and security features. The radical concept of paying any price for a software application is something new and only time will tell if users catch on to the idea. The PC software market is a competitive field but the makers of PCKeeper have found a way to still incorporate some unique aspects into their software.
For more information on PCKeeper's Choose any price campaign please visit http://pckeeper.kromtech.net/buy-now-pwyw