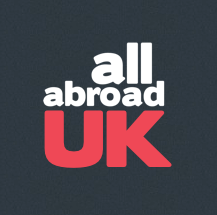 All Abroad UK's launch of its innovative social media service was driven by the change in marketing trends and the request from service providers for a more effective and targeted platform than traditional print advertising
(PRWEB UK) 29 May 2013
All Abroad UK is a community to assist those living in, visiting or relocating to the United Kingdom. With over 15,000 interactions and more than 4.5 million impressions per month, the All Abroad UK brand has an enormous and well-respected influence over their targeted audience.
All Abroad UK has the ability to influence conversions and increase sales whilst building brand awareness with quality users worldwide.
"All Abroad UK is excited to be working with some of the biggest and well respected companies in the UK expat and travel industry and our social media services are already delivering measurable results for our business partners. Our services allow us to pinpoint a conversation based on a specific keyword or phrase and instantly become part of that conversation", said Rusty Goodall.
"We are thrilled to be working with All Abroad UK as they are a fresh and innovative company whose brand is internationally known and respected within our industry" said Grant Suren, Managing Director of Sail Croatia.
Recent funding has secured All Abroad UK's position as the market leader in its industry. "The rapid expansion into international markets and development of our mobile applications is making for an exciting future", stated Rusty Goodall.