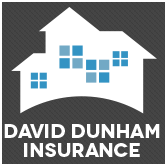 On average, the Better Business Bureau receives at least one million moving-related inquiries and almost 10,000 complaints against movers.
Palm Beach Gardens, Florida (PRWEB) May 30, 2013
The month of May is observed as National Moving Month, due to this time of year being the busiest in terms of relocating and changing residencies. David Dunham Insurance, a Florida insurance agency focused on a wide variety of homeowners' insurance solutions, believes that it is important for moving homeowners and/or first-time homeowners to be aware of the issues that could arise during a move. Being aware is the first step to prevention.
On average, the Better Business Bureau (BBB) receives at least one million moving-related inquiries and almost 10,000 complaints against movers. Complaints have to do with anything from damaged items to stolen property. To avoid a mishap during a move, individuals should be careful and selective when choosing a moving company to work with. To ensure the right decision, it is important to follow a few rules. David Dunham Insurance has a quick checklist in light of National Moving Month.
#1: Research the moving company. It is important for homeowners to read company reviews, ask around, and always find out if the company has the proper licensing.
#2: Understanding rights. Homeowners should research his or her rights as a consumer. Those who are unaware of their rights may face unnecessary issues.
#3: Grab multiple quotes. Every company is different and every company will offer a different price. Homeowners must remember: Cheap is not always the best option!
#4: Get it in writing. The written contract should document pick-up and delivery times/dates.
#5: Consider purchasing Full Value Protection. For a little extra, homeowners will have extra peace of mind.
By following the above checklist, homeowners should have a smooth and smart move this month. For more information, do not hesitate to visit ProtectYourMove.gov.
Individuals that are interested in learning more about the homeowners insurance solutions that David Dunham Insurance can offer, contact the agency by dialing 888-526-5394. Safe moving this season!
About David Dunham Insurance:
David Dunham Insurance focuses on providing Florida homeowners with the most comprehensive and affordable home insurance solutions. Its specialists can offer basic home insurance policies, as well as high value home insurance, seasonal home insurance and more. For a local agency that is passionate and experienced in the home insurance realm, turn to David Dunham Insurance – No one has better rates and service!