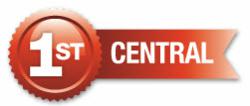 77% of drivers surveyed stated they found things outside of their car more distracting than any factors inside, including mobile phones.
(PRWEB UK) 29 May 2013
1st Central Insurance (1st Central), a leading online provider of motor insurance, surveyed UK motorists in order to understand what drivers recognised and rated as distractions when they were behind the wheel. The survey findings clearly ranked external factors as far more distracting compared to in-car factors for UK motorists.
Despite increasing publicity around the dangers of using a mobile phone whilst driving, only 6% of people surveyed ranked it as the most socially unacceptable driving activity. 77% of drivers surveyed stated they found things outside of their car more distracting than any factors inside, including mobile phones.
The top 10 external driving distractions were:
1. Car Crashes
2. Weather
3. Other Drivers
4. Scenery/Landmarks
5. Road Signs
6. Animals
7. Good Looking People
8. Bill Board Adverts
9. Shop Window Display
10. Graffiti
Rubber necking at car crashes, cited as the top distraction and which psychologists put down to morbid curiosity, is known to cause further crashes. The Highways Agency has invested £2.3million in screens for use at road accident scenes to prevent rubber necking and the initiative is being rolled out in 2013.
Interestingly, on average, both men and women rated the top three external hazards equally. The largest discrepancy between men and women was in the category of 'good looking people', where men on average ranked this the 4th most distracting factor, whilst women rated this 9th. In contrast, women ranked landmarks and road signs in equal 4th place.
Andy James, CEO at 1st Central Insurance Management commented "Often, distracted drivers can underestimate the effects that a distraction has on them, and do not perceive their reduced awareness or their ability to spot hazards. Drivers who are distracted can have difficulty controlling their speed and their distance from the vehicle in front, and their lane position can vary drastically. Whilst more recently warnings to drivers have focused on distractions related to in-car technology, it is clear that external distractions represent similar risk. There are many potential distractions for motorists throughout a journey, and whether internal or external, we are keen to urge drivers to maintain concentration at all times to ensure safe road conditions for all."
This analysis was conducted on a survey of 2,000 drivers across the UK.
About 1st Central:
The First Central Group was founded by Ken Acott, Pat Tilley, Peter Creed and Mike Leonard. As a provider of online motor insurance, 1st Central has enjoyed exponential growth since its launch in 2008, with around 300,000 customers and one million policies sold since launch.
A period of investment in the business throughout 2011 and 2012 has seen the company reinforce its management team with recognised market experts, embed a scalable policy administration platform which is equipped for further growth, integrate advanced fraud detection technology and implement a sophisticated end-to-end claims management system. 1st Central is now firmly established as a successful market leader within the motor insurance market and is ready to move into its next phase of sustained growth and expansion.