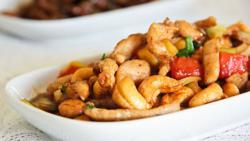 This new system, DDX, works by utilising and confusing certain hormones in the body which are triggered when certain foods are eaten
(PRWEB UK) 28 May 2013
Differ Diets is now proud to boast over 16,000 members, having been live and running for just under 12 months.
Their success has been driven in part by the creation of a new weight loss solution, developed out of science, pragmatism and realism: the DDX way of losing weight.
Astan Morarji, owner of Differ Diets, reveals:
"Most of the public do not appreciate the complicated system of losing weight. The team here at Differ Diets lost weight the old fashioned way; trying as many diets as possible and researching all of these methods."
Morarji later realised that his team of friends and family had researched some of the most effective ways of losing weight, which they could combine in order to generate a new system.
This new system, DDX, works by utilising and confusing certain hormones in the body which are triggered when certain foods are eaten.
The trick is to ensure that the right types of food are eaten, at the right time, in a particular combination.
Morarji went on to say: "All of our Differ Diets and their unique combinations have been extensively tried and tested."
For a small one-off fee of £4.99, Differ Diets are willing to share the secret of their DDX solution and help you on your way to sustainable weight loss.
Theo Freg, a current member of Differ Diets, said:
"These diets are so easy to use. I eat certain foods, such as proteins and fats in one meal, followed by a fat and fibre later on in the day. I have lost over 18 pounds in 5 weeks, which is simply amazing! I will stay on this diet until I am a happy 10 ½ stone."