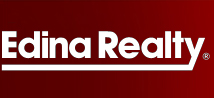 ...homeowners needed something better in this hectic real estate market
Lino Lakes, MN (PRWEB) May 28, 2013
Homeowners interested in the short sale process will find it's not that easy to get the information they need, but Kris Lindahl of Edina Realty has released a new website, the Minnesota Short Sale Calculator website, that gives homeowners the best resources and up-to-date information on the market. Lindahl, an experienced Lino Lakes real estate agent, made the website himself.
"I realized that homeowners needed something better in this hectic real estate market," Lindahl said, and continued, "Now all of this information is at their fingertips." The website allows homeowners to enter a few pieces of information and receive a real-time email that includes an estimated value on their home. All submitted information is kept private.
"Hesitant homeowners will find that this website allows them to take the first step without any risk," Lindahl said, and continued, "and that's the confident first step they need to get ahead in this market." Also on the website, homeowners will find pertinent market information and links to other resources.
Lindahl's combination of technological expertise, many years of on-the-ground experience, and an unmatched dedication to customer service has made him a trusted voice in the real estate community and earned him the unofficial title of 'Internet Marketing Specialist' from his peers. While it's an unofficial title, "it really speaks to how hard I'll work to give my clients what they need," Lindahl said.
Call Kris now for more information at (763) 447-3925.