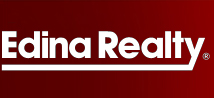 Homeowners I've worked with agree that the agent makes all the difference
Oak Grove, MN (PRWEB) May 28, 2013
Edina Realty's Kris Lindahl, an experienced Oak Grove short sale expert, uses a combination of technological expertise, many years of on-the-ground experience, and an unrivaled dedication to customer service to bring his clients the very best resources and up-to-date information. This morning he announced the release of a new resource for Oak Grove residents, the Minnesota Short Sale Calculator website.
"Homeowners I've worked with agree that the agent makes all the difference," Lindahl said, and continued, "I'm the agent that makes everything easier and makes homeowners more confident in their decisions." By creating many websites and resources Lindahl has made himself one of the most trusted voices in the real estate community.
The short sale website allows homeowners to enter a few pieces of information and receive a real-time email from Lindahl that includes an estimated value of their home. "Not only can homeowners estimate the value of their home, but they can also check up-to-date market information, find information on credit implications and tax consequences, and watch a video series on short sale topics," Lindahl said, and continued, "all on one site."
In addition to this new resource Lindahl has also published an e-book , free to download, titled "A Homeowner's Guide To Short Sales". With the amount of readily-available resources Lindahl has created he has been given the title of 'Internet Marketing Specialist' from his peers. It's not an official title, "but it shows that I'm willing to go the distance for my clients."
For more information call Kris now at (763) 447-3925.