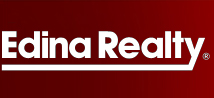 I wanted to give homeowners something to rely on
Ramsey, MN (PRWEB) May 28, 2013
The short sale process can be a daunting experience for hesitant homeowners in this real estate market without the right information and the right agent. Kris Lindahl of Edina Realty, an experienced Ramsey real estate agent, has released a new website for homeowners to turn to for up-to-date market information and an opportunity to get an estimated value on their home using state-of-the-art technology.
The new website, the Minnesota Short Sale Calculator website, was created by Lindahl himself. It allows homeowners to enter a few pieces of information and receive a real-time email that includes an estimated value on their home. "I wanted to give homeowners something to rely on," Lindahl said, and continued, "I wanted to give them a place they can go for all of the best short sale information."
By giving homeowners an estimated value on their home Lindahl has given homeowners a way to take the first step in the short sale process without taking any risk. "All of the information submitted will remain private," Lindahl said, and continued, "This is just a nice way for homeowners to check it out without having to commit to anything."
The website also includes detailed information on tax consequences, credit implications, and a video series on frequently asked short sale questions. Lindahl's use of technology combined with his many years of experience has made him a trusted voice in the real estate community. His coveted approach to real estate has made him one of the most sought after agents in the industry.
Call Kris and his team now for more information at (763) 447-3925.