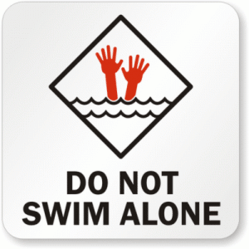 Drowning is a often called the silent death," said Todd Appleman, president and founder of eSafetyAlert.com. "Typically, drowning can happen in a matter of seconds."
Los Angeles, CA (PRWEB) May 30, 2013
eSafetyAlert today announced that more than 250 children have drown in backyard swimming pools, spas and other water hazards in the first five months of the year. More than 1,000 children under age 19 years have been reported in "near-drowning" incidents according to a media audit conducted by eSafetyAlert, analyzing media reports in 30 states. Children under 14, and particularly Toddlers under the age of five, are of particular concern.
"Drowning is a silent death," said Todd Appleman, president and founder of eSafetyAlert.com, an authorized online retailer of the Safety Turtle Pool Alarm system for more than 15 years. "The statistics are alarming," said Mr. Appleman. "Despite public education campaigns, parents, grand-parents and other adult guardians have not heard the message or they are not responding to the facts."
He adds, "In many cases, a young child will drown before an adult notices that the child is missing. Drowning can happen in a matter of seconds."
Ten people die every day from unintentional drowning in the United States, making it the fifth-leading cause of unintentional injury death, according to the Centers for Disease Control and Prevention(CDC). About 20 percent are under the age of 14. Nearly 80 percent are male.
"At the current pace, water safety advocates, first responders, and healthcare professionals, are bracing for these tragedies that annually claim the lives children in backyard pools, on boats, lakes, rivers and ponds," said Mr. Appleman. "As a long-time advocate of public education campaigns about pool and spa safety, we fully support the national organizations that focus on drowning prevention, including the Pool Safety Council, and PoolSafely, among others.
"We laud all efforts to educate adults and parents about the dangers posed by backyard swimming pools for children, pets, and people with special needs," said Mr. Appleman. "After many years of work between public and private organizations, we clearly need to keep repeating the message about pool safety, layers of protection, and the role that pool alarms play in preventing drowning tragedies."
"Having been a reseller of the Safety Turtle water immersion alarm for 15 years, we have come to understand that drowning in residential pools and other water hazards is a year-around concern in states like California, Florida, Arizona, and Texas," said Appleman. "In these state, drowning is the leading cause of death for children under five and the second leading cause of death for children under 14."
The Centers for Disease Control and Prevention (CDC) reports that for every child that drowns, six more children are involved in "near-drowning" incidents that often lead to permanent neurological damage, life-long disabilities, and catastrophic medical costs.
"Parents and guardians need to be extra vigilant in protecting children around water hazards," said Mr. Appleman. "The family swimming pool is supposed to be a source of fun and recreation. The problem is swimming pools are also very dangerous."
The gap in awareness and lack of action among parents became acutely apparent when eSafetyAlert.com, and the inventor of the Safety Turtle pool alarm, commissioned a national Harris® Interactive poll. "The study results revealed that only 41 percent of parents with swimming pools said they had installed one or more layers of protection recommended by the Consumer Product Safety Commission and the American Society for Testing and Materials (ASTM)."
"Young children usually drown with a caregiver close by," said Mr. Appleman. "Contact with the child was lost during the seconds that an immersion accident unfolds. Rescue, though moments away, is usually too late. The silence of drowning doesn't give second chances. Our goal is to break the silence of immersion accidents, to give parents that last chance," added Appleman.
About eSafetyAlert.com
eSafetyAlert.com is an official reseller of the Safety Turtle alarm. The Safety Turtle alarm consists of one AC-powered Base Station that supports one or more Turtle wristbands of the same color which lock snuggly on a child's wrist with a "child-proof" key. If the child falls into the water, the Turtle sensor sends a signal to Base Station which sounds a siren. Safety Turtle sensors can be placed on a pet's collar too. It is estimated that 5,000 dogs drown in swimming pools annually in North
Contact:
Paul Le or Todd Appleman
Phone: 323-850-7664
Website: http://www.eSafetyAlert.com
Email: SafetyTurtleUSA(at)gmail(dot)com
Twitter: http://www.twitter.com/SafetyTurtleUSA