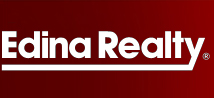 This website is a great place for hesitant buyers to start their search.
Belle Plaine, MN (PRWEB) May 28, 2013
When searching for homes online buyers can run into a number of frustrating obstacles. Kris Lindahl of Edina Realty, an experienced Belle Plaine real estate agent, has created a resource for Belle Plaine residents that will help them avoid those obstacles. "Many buyers call on homes that turn out to already be sold," Lindahl said, and continued, "this can be demoralizing, so I created the Minnesota Buyer Search website so buyers can stay updated on new listings."
The website allows buyers to fill out a detailed form regarding what they're looking for in a home and receive a real-time email that includes a customized search criteria built by Lindahl and a hyperlink to all homes matching that criteria. "I wanted to give buyers something they can rely on," Lindahl said, and continued, "This website is a great place for hesitant buyers to start their search."
Once buyers express interest in a home from the list the Lindahl team will make it a priority to get the buyer to the property before it is sold. "It's resources like this that give buyers the confidence they need to succeed in this real estate market," Lindahl said. It's no surprise that Lindahl is considered an 'Internet Marketing Specialist' among his peers. It's an unofficial title, "but it reflects how I'm willing to do whatever it takes for my clients to be successful, even if that means I'm creating the resources myself."
Lindahl's unrivaled dedication to customer service has caught the attention of the real estate community and made him one of the most trusted voices in the market. "I'm proud to represent Edina Realty as one of the most sought after agents in the nation," Lindahl said. His recent efforts made him a recipient of the Chairman's Award, the highest honor an Edina Realty agent can receive, for excellence in sales, sales volume, and customer service.
Call Kris now for more information at (763) 280-8498 and visit the Minnesota Buyer Search website now to get started.