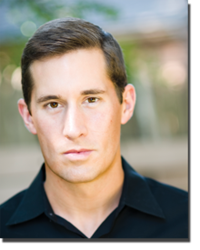 Fredericksburg, TX (PRWEB) May 28, 2013
Please join Gen. Mike Hagee, USMC (Ret), President and CEO of the Admiral Nimitz Foundation, as he presents a special leadership seminar for members of the Foundation's Premier Business Partners featuring Marine Platoon Commander, now Corporate Executive, Donovan Campbell. This special one-day event will be held Friday, June 7th beginning at 2:30 p.m. in the Ballroom of the Nimitz Museum. Light refreshments will be served, and Donovan will sign his book. Individual tickets are available for $35.00 and are on a first come, first serve basis. For more information, contact Marty Kaderli at Kaderli(at)nimitzfoundation(dot)org or by phone at (830)-997-8600 x 204.
Premier Business Partners is a business and corporate membership program supporting the National Museum of the Pacific War. The center piece of this year's membership is admission to the outstanding Leadership Seminar which will feature Donovan Campbell and his new book The Leader's Code: Mission, Character, Service and Getting the Job Done. A decorated military officer and young Fortune 500 executive who spent three combat deployments in Iraq and Afghanistan, Donovan Campbell was awarded the Combat Action Ribbon and Bronze Star with Valor. A Princeton graduate and valedictorian of his class in the Marines' Basic Officer Course, he has authored the New York Times bestseller, Joker One: A Marine Platoon's Story of Courage, Leadership, and Brotherhood.
The Leader's Code focuses on the foundation of servant-leadership and focuses on humility, excellence, kindness, discipline, courage and wisdom.
Membership levels start at the $125 and $250 levels. This business and corporate membership brings privileges which include free admission passes to both the museum and the Living History reenactments for customers or employees, and donor recognition and acknowledgement. Other special advantages are available at higher levels. To become a member or ask for more information, please contact Marty Kaderli at Kaderli(at)nimitzfoundation(dot)org or by phone at (830)-997-8600 x 204.
The Admiral Nimitz Foundation supports, operates, and manages the National Museum of the Pacific War which is a Texas Historical Commission property.