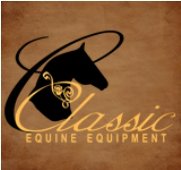 Fredericktown, MO (PRWEB) May 31, 2013
It's a much coveted honor for Classic Equine Equipment. For nearly a decade the company has annually received the Gold Key of Excellence.
Sharon Thatcher of Rural Builder magazine explains, "The Gold Key of Excellence is the gold standard of the rural builder industry. Businesses that receive it, earn it through good service and good products that have taken years of dedication to build. The award is most significant because the winners are nominated by customers, speaking volumes for how seriously these companies take their products and better yet, the people who use them."
Along those lines, Christy Schulthess with Classic Equine Equipment emphasized the company's dedication to its customers. "Constructing a dream facility can be a trying adventure. Classic Equine Equipment assists clients, helping to make the project a smooth and easy process."
That sentiment is echoed by a prominent equine architect -- Charlie Kolarik, Equestrian Facility Architect with Populous Equestrian Design Services.
"Over the last 10 years Classic Equine has contributed to commercial and private equestrian projects in the U.S. and internationally for clients ranging from the Budweiser Clydesdales to the Russian Polo Club in Moscow.
The award comes from Rural Builder magazine which provides the news, features, products and how-to's geared towards builders and suppliers of primarily low-rise agricultural and small retail and municipal structures. Published seven times annually, Rural Builder serves a horizontal market targeting all types of low-rise construction in cities of 250,000 or less population.
Classic Equine Equipment
Classic Equine Equipment, Inc. was founded in 1991 on a love for horses and a commitment to their ultimate care and safety. Though a lot has changed since then, the mission remains the same: To provide quality stall systems, barn components, exercisers and accessories to meet the needs of discriminating horse owners.