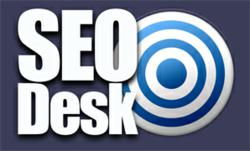 (PRWEB UK) 30 May 2013
OSC are delighted to announce that they have exclusive rights to distribute CAMO products. These screws and fasteners have been a massive success in the United States thanks to their ease of use and tidy finish, which OSC believes will make them an essential tool for all professionals in the United Kingdom.
For 15 years OSC have been scouring the globe to find the best professional tools for joiners, electricians and all other professionals. The firm believes that the range of CAMO deck screws will bring a higher level of efficiency for all professionals as well as improving the quality of the finish. Anyone wanting to improve the quality of service they provide to clients knows that they need to improve their efficiency and ensure that the job looks great. The full range of CAMO products helps every professional to achieve the perfect finish.
The CAMO hidden fasteners are not only more stylish by being fully in place on the surface, they are also safer with no edges or nicks protruding out. Being able to deliver blemish free and secure decking is something that will be of great benefit and it will not be too long before the end customers are demanding the use of CAMO decking fasteners and screws on their home or property work.
With the ability to be used on softwood, hardwood, cedar, wood boards and PVC hybrid decking, CAMO believe that their decking and screws will be the obvious choice to finish off any project.
About OSC:
Created in 1998 to distribute the FastenMaster range of products in the UK, OSC have grown into a company that provides the very best in screws and fasteners to customers. The company provides a great range of reliable screws for carpenters and electricians ensuring that the look and style of a finished deck or platform is matched only by its reliability.