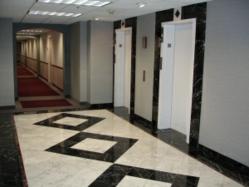 JGM Properties has been exceedingly helpful and flexible in accommodating LSN's exceptional growth
Brooklyn Center, MN (PRWEB) May 30, 2013
Brooklyn Center Minnesota office space tenant, and national title, settlement and information service company Lendserv National Title and Information Services, occupying an office space at the 6040 Earle Brown building, is now offering $200.00 in savings, upon mention of this release, on title insurance, appraisals and related costs until June 30th (exceptions apply).
"JGM Properties has been exceedingly helpful and flexible in accommodating LSN's exceptional growth - from a startup to becoming one of the fastest growing title and settlement companies in the nation," says Charles Nygren, EVP of Lendserv.
Founded by a seasoned management team with 120 years of combined experience in the insurance and financial services industry, Lendserv offers their clients exceptional service without charging a premium, saving the average client $200.00 to $500.00.
"We put our customers first and figure out what works best for them; if they're successful, we are as well. This year looks very promising for us as we're expecting a 500% jump in growth over last year," says Nygren.
For more information, contact:
Lendserv National Title and Information Services
6040 Earle Brown Dr, Suite 430
Brooklyn Center, MN 55430
763.208.4379
JGM Properties was founded in 1980 and owns and manages the 6040 Earle Brown office building, as well as 12 suburban Minneapolis office space and warehouse space properties. JGM Properties works with over 200 tenants, including Lendserv National Title and Information Services, to provide Minnesota office for rent, warehouse space, and retail for lease in Minnesota.