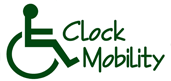 Grand Rapids, MI (PRWEB) May 28, 2013
2012 was the first National Mobility Awareness month. The event is an online contest that veterans, caregivers, friends and family can all enter in to try to win themselves or their loved one the honor of being named a "Local Hero." The "Local Hero" is someone who despite his or her disability still lives an active lifestyle and strives to accomplish set goals, such as obtaining an education or succeeding in a career path. At the end of May, three "Local Heroes" were chosen and they each received a wheelchair accessible vehicle customized to meet their needs specifically. The event last year received more than 1,700 entries and over 1.2 million votes. 2013 will be the same. Three "Local Heroes" will be recognized and awarded with a customized mobility van. To enter, a written story or video recording must be submitted that explains how the individual overcomes their disability to reach their career, academic or other goals.
According to the website for National Mobility Awareness Month, those living with a disability are the largest minority group in the United States. Further, more than eight million individuals have mobility issues in the United States and Canada, with one in five elderly people having a mobility issue. If those numbers do not impact you, keep in mind that again according to National Mobility Awareness Month website, you are 20 percent likely to become disabled at some point in your life. This month has been created to build awareness of those living with a mobility issue.
The National Mobility Equipment Dealers Association (NMEDA) sponsors this event. This organization partners with several large companies including Chrysler, Toyota, Honda, BraunAbility and Vantage Mobility International (VMI). The group is a non-profit trade association that was founded in 1989. Companies involved are in the United States and Canada. Chrysler Automobility, SanTan Honda and Toyota Mobility will provide the customized wheelchair accessible vehicles for 2013. BraunAbility and VMI will customize these vehicles. This year's "Local Heroes" will be announced the last week of May.
Clock Mobility is another partner of this event. Clock Mobility has more than 30 years of experience with four locations throughout Michigan, one in Grand Rapids, one in Kalamazoo, one in Lansing and a fourth in Traverse City. They supply adaptive equipment, wheelchair lifts and handicap vans. Even though they are located in Michigan, they provide nationwide transportation.