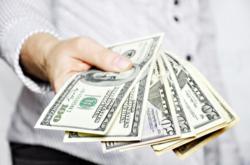 Atlanta, GA (PRWEB) May 29, 2013
A-1 Express, a recognized leader in same-day delivery, messenger and transportation services, announces discounted rates for new account holders nationwide. The announcement comes in effort to market its' new account services, promote customer loyalty and increase sales growth. A-1 Express strives to be a one-stop courier of transportation and distribution services throughout the US.
New account holders receive discounted rates for every order created. The rate is a combined discount offered for having an account, and account holders are exempt from a dispatch fee. Whether local or stat-to-state, new account holders will receive discounted pricing for their courier service requests. Courier services via phone for non-account customers have a dispatch fee within the final rate. Non-account holders call also take advantage of discounted pricing for orders placed online. For large courier service volume, account holders can contact A-1 Express for an optimal courier logistics solution and get the best pricing for their service level.
There are other benefits that come with becoming a new account holder with A-1 Express. Customers that set up a new account have the convenience of their very own shared address book. Any pick-up and destination address can be stored in their address book and can be used by all users under one account. New accounts holders can put with a debit or credit on file and orders can be placed via phone or online quick and easy.
The same-day courier provides every new account holder with customer relationship focus and attention. Every new account receives an initial new account call from their Sales Team to introduce A-1 Express and answer any questions regarding their same-day delivery and billing service needs. New account holders also receive a new account follow-up call to verify they are receiving optimal courier services.
A-1 Express is a same-day courier service that provides same-day delivery and transportation services throughout the US. From small packages to palletized freight, A-1 Express delivers fast. With its' professional driving staff, superior customer service, and modern courier technology, A-1 Express continually provides optimal courier logistics and freight solutions nationwide. From its' headquarters in Atlanta, Georgia, the company successfully provides courier services to over 1,500 clients, including Fortune 500 Companies nationwide.