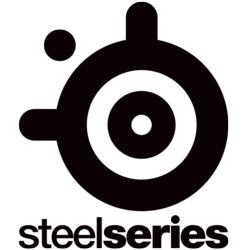 "Having the opportunity to work with Ignite is a fantastic chance for us to provide local gamers with the competitive benefits of using SteelSeries' premium gaming peripherals" said Brian Stech, SteelSeries' President of the Americas
Chicago, IL (PRWEB) May 28, 2013
SteelSeries, the global leader in premium gaming peripherals and accessories, today announced a partnership with Chicago-based Ignite Gaming Lounge. Since it's opening in 2002, Ignite has become the premier LAN center in the Chicago area, with more than five thousand gamers passing through its doors every month. Starting this summer, all of Ignite's gaming stations will feature SteelSeries' award-winning gaming peripherals, including the Siberia v2 headset, 9HD mousepad, and Kana mouse.
"The Ignite team has a proactive and passionate approach to the way local gaming communities can be brought together by providing a first-rate atmosphere and customer service experience," said Brian Stech, SteelSeries' President of the Americas. "Having the opportunity to work with Ignite is a fantastic chance for us to provide local gamers with the competitive benefits of using SteelSeries' premium gaming peripherals."
"We are very excited about our new partnership with SteelSeries," said Sam Oanta, co-owner of Ignite. "SteelSeries products have been the top choice for so many competitive gamers all over the world, and now our customers can experience the same level of precision and quality."
Additionally, SteelSeries and Ignite will be offering an exclusive "Log in & Win" giveaway. Gamers who log in at Ignite are automatically entered for a chance to win the latest SteelSeries gaming gear. The giveaway will kick off with a SteelSeries Flux In-Ear Pro Headset given away every week.
Be sure to also check out SteelSeries and Ignite Gaming Lounge on social media through Facebook (facebook.com/steelseries and facebook.com/ignite.gl) and Twitter (twitter.com/steelseries and twitter.com/ignite_gl).
About SteelSeries
SteelSeries is a leading manufacturer of top quality gaming peripherals from headsets, keyboards, and mice to controllers, surfaces, and software. For more than a decade, SteelSeries has been on the forefront of designing and creating gear for gamers. The company's continued innovation also comes in collaboration with the world's leading professional gaming teams and partners. SteelSeries is a global brand that continues to support the growth of competitive gaming tournaments and electronic sports leagues through professional team sponsorships, partnerships, and community support. For more information, please visit http://steelseri.es.
About Ignite Gaming Lounge
Ignite is Chicago's premier gaming lounge, offering an unparalleled entertainment experience for over 10 years. The company's refined atmosphere and remarkable customer service lays the groundwork for an innovative social gaming experience. By hosting unique events, tournaments, and meet-ups, Ignite engages and fosters many of the city's gaming communities. Ignite's dedication to the industry has undoubtedly made it Chicago's central hub for gamers.