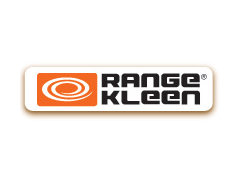 "We believe both of these programs help others become better people that will serve them and those they impact a lifetime."-Patrick O'Connor, President of Range Kleen Mfg.
Lima, OH (PRWEB) May 31, 2013
The Range Kleen leadership team, the former President Gerald O'Connor and current President Patrick O'Connor started this concept to keep our future generation striving for ambitious goals. The Dollars for Scholars Program was created approximately 10 years ago and the Range Kleen Annual Scholarship Program was created 20 years ago.
The purpose of the Dollars for Scholars Program and the other scholarship program is to emphasize education. The desire to want to succeed and to build an understanding in life that the delivering of desired results will create rewards in itself. These award programs are a benefit of being a Range Kleen Associate to help motivate, educate and compensate the lifelong passion for learning with emphasis on succeeding in that process. Range Kleen encourages everyone to focus on creating opportunities for the younger generations to learn and understand fundamental issues of society and reward them when they create positive outcomes.
"We believe both of these programs help others become better people that will serve them and those they impact a lifetime." Patrick O'Connor, President of Range Kleen Mfg. Inc.
The students that participate in the Dollars for Scholars program are asked to make a commitment, write essays, and complete expectations and incentives outlined throughout the year. Based on the students' grades, they are rewarded with a monetary achievement award every grading period for their excellent efforts. We are happy to congratulate those students who have participated and encourage them to be the best that they can be.
This year Range Kleen awarded fifteen scholars awards of excellence throughout the year. The age bracket ranges from kindergarten through twelfth grades. Those Students attend the following schools:
Bath Elementary School, Elida Elementary School, Shawnee Elmwood, Shawnee Maplewood, Shawnee Middle School, Shawnee High School, St. Rose Catholic School, and Wapakoneta High School.
Three of those students received scholarships towards the college of their choice. Those recipients were:
Ashley Strawn to attend Bowling Green State University
Kaitlyn O'Connor to attend University of Alabama
Sarah Prine to attend University of Northwestern Ohio
Congratulations to all of the graduating and non-graduating scholars. Keep up the good work and continue to strive for excellence!
About Range Kleen Mfg., Inc.
Range Kleen Manufacturing, Inc. is a Lima, OH based company manufacturing household products sold to major retail chains globally and has been taking care of the customer (TCOTC) since 1971. Its product divisions include: Original Equipment Manufacturing Quality (OEM) replacement drip pans for ranges & stoves; Non-stick Metal Bakeware; Kitchen Decorative products specializing in exclusive licensed designs; Storage, Organization, insulated food and beverage bottles and household cleaning supplies. Range Kleen Introduced their own line of cookware- Stainless Steel and Enameled Cast Iron as well as pot racks in 2007.
Effective December 21, 2009, Range Kleen Manufacturing was pleased to announce the partnership with Berndes Cookware USA and has taken the lead of all sales, marketing and shipping of Berndes Cookware USA from their International Headquarters in Lima, Ohio.