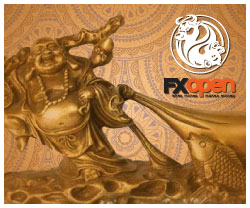 Asian Forex Championship is a good chance to earn real money bonuses for free.
Auckland, NZ (PRWEB) May 29, 2013
1000 traders have already registered for participation in the great tournament and even more traders are still expected to join it. So, everyone, willing to take part in the major contest of the season, is welcome to compete for the title of the Best Asian Trader as well as the three main prizes of $3000, $1980 and $1020.
The $10000 prize pool of the Championship will be fairly divided among the most successful traders. The first three prize-winners will also be awarded with real-money bonuses for outstanding performance that will be added to their PAMM ECN accounts, provided by the broker.
Asian Forex Championship is a good chance to earn real-money bonuses just for free. All contestants, having increased their start-up deposit by 50% or more, will be eligible to 1% of the profit made.
Like all regional competitions, arranged at ForexCup, this tournament is targeted at a particular group of people from Asia.* They will have to enter a password to be able to take part in the competition. The password is specified at the Championship page.
ForexCup is one of FXOpen best projects, generating various Forex competitions. The scope of these competitions ranges from one-week contests to 3-month-long tournaments. Each of them taken separately provides a splendid opportunity to build up your own strategy and make good profit with little or no investments at all.

The residents of 53 Asian countries are allowed to participate in the contest. Russia is not included in the list.
Contact information:
FXOpen NZ Limited
Level 3 187 Queen Street, Cbd, Auckland,
1010, New Zealand
Phone: +64 9 801 0123