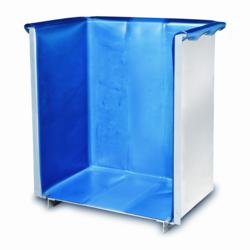 We are the premier lining source for the metal finishing industry and very excited to be part of SUR/FIN
Claremore, OK (PRWEB) May 30, 2013
Witt Lining Systems, the premier manufacturer of flexible PVC liners, has released the Summer 2013 issue of "HeadLiners". HeadLiners is the informative newsletter of the tank liner company.
"This issue focuses on SUR/FIN 2013 and our participation in the exhibit," said President Andrew Hotchkies. "We are the premier lining source for the metal finishing industry and very excited to be part of SUR/FIN!"
The newsletter also highlights the recent export awards that the company has received. "We have worked so hard to brand ourselves as an international lining solution and it's great to be recognized for this work," said Hotchkies.
HeadLiners was first published in 1997. It was originally published in a hard copy format and mailed out. It is now published electronically and distributed via email. A copy of the newsletter is available for download on the company's website under its "Newsletter" section.
Witt Lining Systems is located in Claremore, Oklahoma. The company manufactures flexible PVC liners used for corrosion resistance in process tanks, storage tanks, vats, sumps, pits, and containment areas. PVC brands include Spectra Blue™ PVC liner, Exceline™ PVC liner and Koroseal® PVC liner along with NSF-61 PVC and LFP CrossFilm™. For more information contact 1-800-323-3335 or visit http://www.wittliners.com.