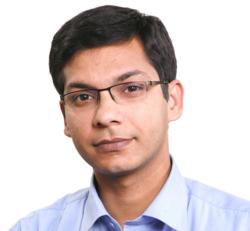 Document management vendors have seen nimbler cloud players eat into their market share, and they are slowly starting to respond.
BOSTON / LONDON (PRWEB) May 28, 2013
The growing rivalry between Box and SharePoint has become emblematic of the broader competition between pure-play cloud vendors and major Document Management (DM) and collaboration/social vendors beginning to provide similar services, according to independent analyst firm, The Real Story Group.
Cloud file sharing tools provide services for file sharing, synchronization, and lightweight collaboration using a cloud-centric deployment model. Popularized by the rise of consumer services such as Dropbox, this remains a somewhat immature marketplace — albeit popular — for enterprise use.
RSG's 2013 Cloud File Sharing and Collaboration Market Analysis Report offers a snapshot of fourteen key players, including EMC, Accellion, Dropbox, Huddle, Oxygen Cloud, SkyDox, and YouSendIt.
RSG's report finds that the document management and cloud file sharing segments are overlapping, as CFS vendors build better DM features (such as library services), and DM vendors build or acquire synchronization and lightweight collaboration services. "Document management vendors have seen nimbler cloud players eat into their market share, and they are slowly starting to respond," notes RSG Senior Analyst, Apoorv Durga.
DM vendors actively trying to address this space include Alfresco (via Alfresco Cloud), EMC (which acquired Syncplicity), and OpenText (via the Tempo Box offering). Meanwhile, collaboration/social vendors like Jive, Microsoft, and Salesforce have also entered the enterprise file sharing market. Other large platform vendors are not far behind; for example, Citrix acquired ShareFile.
At the same time, RSG found that pure-play vendors offer greater opportunities for "file-sharing as a service," by providing back-end file services for other line of business applications. "Enterprises looking for a more services-oriented approach should definitely explore the pure-play vendors, especially those that can offer hybrid deployment options," concludes Real Story Group Founder, Tony Byrne.
About The Real Story Group
The Real Story Group, established in 2001, is a buyer's advocate for enterprises looking to invest in content technologies. We provide research and advisory services to support end users through content technology selection and implementation. We publish independent vendor evaluations that help IT executives sort out suitable technology choices to fit their particular scenarios. Our research is known for its technical depth, readability, and absolute neutrality.