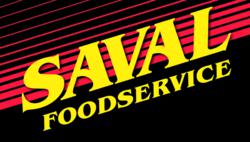 Elkridge, Maryland (PRWEB) May 29, 2013
For over 80 years, Saval Foodservice has actively participated in the communities we serve. One of the charities that we support is The Children's Cancer Foundation. The Children's Cancer Foundation is a charity committed to raising funds for building facilities and for the research and treatment of cancers that affect children.
On Tuesday, June 4th we will be hosting the 10th Annual, 2013 Saval Foodservice Golf Outing to benefit The Children's Cancer Foundation. The outing will take place at Whiskey Creek Golf Club in Ijamsville, Maryland.
The independent foundation has some of the nation's foremost pediatric oncology centers as its benefactors. The Children's Cancer Foundation has helped such facilities as The Johns Hopkins Hospital - Pediatric Oncology, National Cancer Institute at N.I.H., Children's National Medical Center, The Children's Inn at N.I.H., The Lombardi Comprehensive Cancer Center at Georgetown University Medical Center and The University of Maryland Medical Center.
If you would like to participate as a player, as a sponsor, or to donate an item or service for the benefit auction, e-mail: bryanbernstein(at)savalfoods(dot)com with your information.