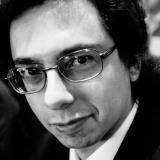 Washington, D.C. (PRWEB) May 28, 2013
Because of Objectivism's profound commitment to the individual, it has to approach political philosophy with radical questions: What makes living in a society valuable to an individual human being? And what foundational principles make for a society best suited to a good human life? This webinar explores these questions and the principles with which Objectivism responds to them: the principles of individual rights. It discusses the related issues of the need for government and for objective law.
"Individual Rights" is the fourth session in a five-part webinar series featuring Alexander R. Cohen teaching on "Objectivism: A Rational Philosophy for the Hero in Your Soul."
Watch "Individual Rights" here: http://www.atlassociety.org/session-4-individual-rights
About Alexander R. Cohen:
Alexander R. Cohen, who describes himself as a "philosopher-journalist," is managing editor of The Atlas Society's Business Rights Center and associate scholar. He has lectured at The Atlas Society's Summer Seminar (now called The Atlas Summit) every year since 2006 and attended the society's Graduate Seminar every year since 2005. Alexander is a past recipient of the Atlas Society Graduate Scholarship.
Alexander studied journalism at American University. He then received his law degree from the University of Pennsylvania, where he was a member of the Law Review, and gained his master's in philosophy from the City University of New York; he subsequently studied philosophy at the University of Virginia. From 2004-2005 Alexander served as an adjunct assistant professor at the John Jay College of Criminal Justice.
About The Atlas Society:
The Atlas Society promotes open Objectivism: the philosophy of reason, achievement, individualism, and freedom. Our scholars work to further develop this philosophy born in the mid-twentieth century. We present the empowering principles of Objectivism to a global audience, and offer those principles as a rational and moral alternative in the marketplace of philosophical ideas.
We do this through a variety of programs, which include:
-Original scholarly research which further develops the philosophy.
-Academic training of young intellectuals.
-Publishing and commissioning influential books and monographs.
-Our rich multi-media website
-Original commentary and op-eds published in mainstream media.
-Speeches and media appearances.
To learn more about the philosophy of Objectivism, click here: http://www.atlassociety.org/objectivism.
Learn more about our webinars on Objectivism, click here: http://www.atlassociety.org/objectivism_online_courses.