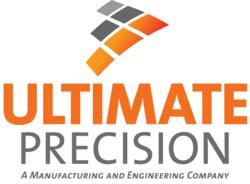 Farmingdale, NY (PRWEB) May 30, 2013
"Our new website is a much better representation of the quality of services, work and craftsmanship that Ultimate Precision takes pride in. Current and new customers can easily navigate it to understand who we are and what we do," said President Larry Mallia at Ultimate Precision.
As visitors land on the homepage, they can view the expansive services that Ultimate Precision specializes in from their engineering capabilities, welding, machining to paint and assembly. Accompanied by eye-catching pictures, the brief descriptions give an accurate representation of the exemplary work that this company does.
With 40+ years of experience in manufacturing for fortune 100 companies like Siemens Diagnostics, Ultimate Precision shows their impressive facility adorned with the most hi-tech equipment on their website. The user-friendly design allows for easy page transitioning so visitors can find what they are looking for quickly and seamlessly.
About Ultimate Precision:
Since 1971, Ultimate Precision has established itself as a leading sheet metal fabricator and contract manufacturer of engineered sheet metal products. With over 40 years of experience and a well-staffed facility, they are confident they can service all needs. Ultimate Precision has an 80,000 square foot facility where they can do anything from CNC punching to assembling the nuts, bolts and electronics that go into the product. Ultimate Precision takes pride in their fully versatile shop in serving Fortune 100 customers with their lean manufacturing culture. To learn more about Ultimate Precision, visit http://www.ultimateprecision.com.