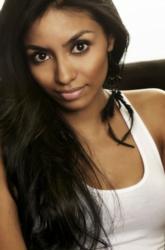 "Changing the color of your skin to different color has to be gradual, even when treating skin problems" Suzzy founder of Flawless Beauty and Skin
Asbury Park, NJ (PRWEB) May 28, 2013
In recent years, the emphasis on beauty lies in the skin, each day we see more and more customers interested in finding skin care solutions. Each individual has unique skin care problems, but some ethnic groups are susceptible to more problematic conditions. In general age spots and acne scare are problems that are common regardless of ethnicity. However other skin care problems, those more commonly occur in individuals with darker skin tones. Some of these problems include post inflammation hyperpigmentation, Vitiligo, eczema, and keloids. This skin conditions can be more difficult to treat or appear more noticeable. In order to treat these conditions, people have been looking for alternatives to invasive lasers and acid peels. Fortunately many African Americans are finding relief of these conditions which are treated with topical creams and oral treatments popular in Asian skin care markets.
Why is Dark Skin Different?
Primarily, the main difference when it comes to skin color is one small factor – melanin. Melanin is the primary determinant of skin pigment, often stimulated when the integrity of the skin is compromised, such as exposure to intense ultraviolet rays. Melanin is a natural substance produced by our bodies that gives color/pigment to hair, skin, and the iris of the eye. Melanin is one reason why scars and bumps appear darker and last longer. In treatment, the goal of skin whitening is to slow or stop the body from producing more melanin.
Demographics
A recent study by the University of Cape Town suggests that one woman in three in South Africa bleaches her skin. The reasons for this are as varied as the cultures in this country but most people say they use skin-lighteners to achieve a more even skin tone and others to treat skin conditions. Skin whitening can be used to solve skin care problems, such as Melasma, acne scars, Vitiligo and hyperpigmentation.
Skin-lightening creams have been used in South Africans for many years, but they have become more common recently with the influx of people from countries such as Nigeria and Democratic Republic of Congo, where they are even more widespread. The World Health Organization has reported that Nigerians are the highest users of such products: 77% of Nigerian women use the products on a regular basis. They are followed by Togo with 59%; South Africa with 35%; and Mali at 25%.
"Changing the color of your skin to different color has to be gradual, even when treating skin problems. It's not something you decide one day that 'I want to be fair', and the next day you are white. That is not how skin whitening works, it takes time to lighten. That is why we are available to advise customer's first before selling it to them" said Suzzy, Founder of Flawless Beauty and Skin
The good news is there are skin whiteners have come a long way. The skin care industry, especially lightening products have become more transparent with ingredients, finding organic and natural alternatives. Whitening, lightening, or bleaching skin treatments and dark spots are now safe. Skin Whitening isn't only about becoming lighter; these treatments can help in treating serious skin issues and be used as a corrective measure for hyperpigmentation, keloids, and age spots. To ensure your safety make sure that the creams you're using are made from a combination of healthy and herbal skin whitening products from authentic dealers.