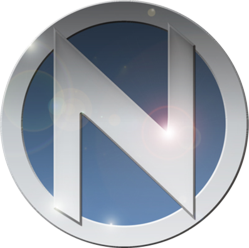 it has never been wiser to place an order with National Numbers
(PRWEB UK) 29 May 2013
The Department and Vehicle Licensing Agency will release the second of their bi-annual releases for the year 2013.
The 63-series of number plates will be for vehicles first registered on September 1st, 2013 until the February 28th, 2014.
While a lot of these numbers will be issued to vehicles as they are first registered, those looking for a customised registration will be able to buy the selected plate of their choice as of June 5th.
'Release days are hectic,' says Eric Craggs, Chairman of CNDA and National Numbers.
'Everyone tries to buy at the same time so the website will slow down and even crash. There have been many cases where people have missed out on the private number plates they really wanted because of this. If you have never experienced it before it can be quite daunting, and often very frustrating.
'This is why it has never been wiser to place an order with National Numbers rather than go it alone. We go through the process every year so we are used to it, and we know how best to approach on the day to give ourselves the best possible chance of buying the number plates we want.
'We have been hugely successful in doing this for our customers over recent years.'
The "Current Style" of DVLA number plates contains two letters that act as area codes, or "local memory tags", followed by a two-digit year indicator (63 in this case). A space and three random letters follow these four characters.
The numbers can be used in place of letters in order to personalise a number plate, spelling a name or word. The number '6' is best used to represent a 'G', 'B' or 'C', while '3' is classically used in place of an 'E' but can also be used as a 'B'.
Names like Rebecca (RE63 CCA), Angela (AN63 LAS) and Gerry (MR63 RRY) all are available as 63-registration plates.
Only cars registered on in September 2013 and beyond will be allowed to display a 63 plate, it would not be possible for anything older to do so as this will make the vehicle appear newer than it is.
Numerous drivers in the UK have been avoiding the previous number plate release due to the unlucky number 13 that would display on their registration. This may give 63-plate registrations a slight boost.
One popular 13 registration, RO13 ERT (Robert) has natural alternatives in RO63 ERT and RO63 RTS with the upcoming 63-series release.
The next series will be 14, expected to go on sale in early December ready for March, 2014.
National Numbers is one of the UK's first established private number plate dealers and have been in business for over 30 years. In that time they have handled number plate releases for hundreds of customers since the very first A-prefix release. Give their experienced sales team a call for help in all your number plate needs.