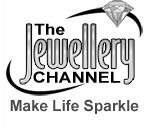 We are excited to welcome Sabrina to our TV presenter team, and we're confident that jewellery fans will enjoy her star personality
(PRWEB UK) 29 May 2013
At the end of this month, debuting Thursday 30 at 10pm, The Jewellery Channel (TJC) is proud to welcome experienced presenter Sabrina Chakici.
TJC's TV network broadcasts to more than 30 million homes in Britain and the Republic of Ireland alone. With the addition of Sabrina Chakici to their star-studded presenter team, they are set to enthrall customers with tantalizing jewellery collections more than ever before.
Originally from the town of Grantham in Lincolnshire, Sabrina kick started her vocation by studying Drama and Journalism at university, before moving to London in 2007. Her first full time job working for celebrity focused website 'sprkle' saw Sabrina jump quickly up the career ladder by gaining excellent experience interviewing star personalities at red carpet events.
Sabrina then went on to present for Smart Live Casino on Sky channel 863, before moving to GemsTV. Her reputation as much-in-demand household name has been further boosted by hosting many high profile live events and presenting for a number of prestigious companies – during her career she has worked with the likes of Katy Perry and The Wanted.
Before solidifying her presenting trajectory, Sabrina's additional life experience has added to her understanding of fashion glamour, gemstones and media promotion. As a trained dancer, she was a member of professional dance squad The Pineapple Cheerleaders, where she performed on a number of commercials, TV shows and sporting events. Sabrina also worked in the challenging arena of London recruitment for three years, where she won countless awards for sales and was the top biller in her company.
Regarding personal life experiences which add to her being a perfect fit within the ranks of The Jewellery Channel's celebrity presenter team, Sabrina's other passion is travel - having visited numerous mines and museums across the world, she has picked up key knowledge of gems and jewellery.
When asked about her favourite gemstone, Sabrina commented: "If I had to commit to one it would be the infamous ice white diamond - nothing compares to its rainbow sparkle. My other two favourites are tanzanite for the intense colour and kunzite for its evening glow."
Furthermore, Sabrina gave the following response when asked to comment on her prestigious new presenter position: "I'm really excited to be joining the team at The Jewellery Channel, I have a huge passion for gemstones and fine jewellery so I can think of no better place to work! It's great to be joining such a tight knit team here at TJC, I feel part of the family already."
In conclusion, Managing Director of The Jewellery Channel, Colin Wagstaffe, added: "Sabrina Chakici's reputation precedes her as a consummate professional whose warmth and charm never fail to enthuse audiences. We are excited to welcome Sabrina to our TV presenter team, and we're confident that jewellery fans will enjoy her star personality."