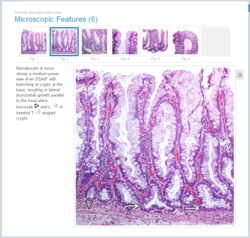 This is the first time that such a wealth of pathology diagnostic information will be broadly available online in a medical library.
Salt Lake City, Utah (PRWEB) May 29, 2013
Amirsys announces the release of the Pathology Reference Center, an online, comprehensive resource with over 2,100 classic pathology diagnoses serving a wide range of medical specialties and health professionals.
As the most comprehensive pathology reference available online, the Pathology Reference Center assists sub-specialists and other referring physicians with testing recommendations for every diagnosis to promote efficient, accurate, and cost-effective use of pathology resources. The Pathology Reference Center also helps pathologists and lab technicians narrow in on the correct diagnosis and choose the best ancillary tests to prove the diagnosis. Once a referring physician receives pathology test results, he or she can find more information about the diagnosis in the Pathology Reference Center.
"Our Diagnostic Pathology titles have long been best-selling references for pathologists," says Dr. Paula Woodward, President of Amirsys Publishing and Professor of Radiology at the University of Utah School of Medicine. "This is the first time that such a wealth of pathology diagnostic information will be broadly available online in a medical library."
The over 2,100 diagnosis topics and more than 36,000 supporting images, including gross pathology, H&E, IHC stains, correlative images, and colored graphics, provide healthcare professionals with expert-selected examples at a glance. Each topic was written by a renowned pathology specialist, guiding medical professionals with succinct, bulleted information for quick comprehension. The expert content is supported by thousands of journal articles and the topics cover a broad range of easily searchable categories, such as Blood and Bone Marrow, Head and Neck, Neuropathology, and Pediatric Neoplasms.
The pathology author team includes over a hundred pathology sub-specialists in fields such as surgical pathology, cytopathology, hemopathology, soft tissue pathology, orthopedic pathology, immunohistochemistry, and cardiovascular pathology. Pathology Reference Center authors come from institutions such as the Anderson Cancer Center in Houston, Texas; Univesidad Nacional de Asuncion in Paraguay; Harvard Medical School in Boston, MA; Mount Sinai School of Medicine in New York, NY; and Washington University School of Medicine in Saint Louis, MO.
For more information about the Pathology Reference Center, please visit http://www.amirsysrc.com/pathology.
ABOUT AMIRSYS
Amirsys, Inc. is a leading provider of innovative healthcare information solutions in radiology, pathology, and anatomy. Our unique combination of proprietary technology and image-intensive, evidence-based content provide online problem-solving solutions and reference books to thousands of physicians and health professionals worldwide.