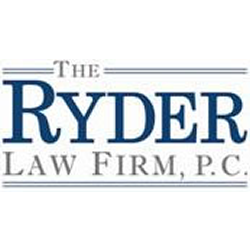 Huntsville, Al (PRWEB) May 30, 2013
The Ryder Law Firm proudly announces that Sarah Bryan has joined the firm as an associate. Ms. Bryan attended Vanderbilt University on a full academic scholarship, and graduated with high honors with a dual degree in Chemistry and Communication. She then graduated from Washington University in St. Louis School of Law, again with honors. A native of Pulaski, Tennessee, Ms. Bryan has been admitted to practice in both Alabama and Tennessee.
During her time at Washington University, she served as a teaching assistant for the School's Legal Profession course and represented clients before the Eighth Circuit Court of Appeals. She plans to use these experiences; along with those she gained working with the Legal Aid Society of Middle Tennessee after law school, to zealously represent the clients of the Ryder Law Firm, P.C.
The Firm will continue to represent individuals who have been seriously injured, including those who were involved in motor vehicle wrecks, received inadequate care in nursing homes, sustained injuries while on the job, and experienced difficulties dealing with insurance companies, in addition to various other related matters.
The Ryder Law Firm remains committed to educating the public, particularly teenage drivers, on the dangers associated with distracted driving and to protecting the rights of runners and cyclists.
To learn more about the Ryder Law Firm, visit us at http://www.ryderlaw.com or call us at 256-534-3288.