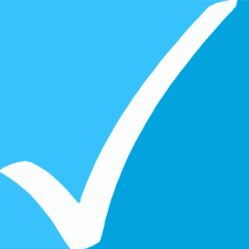 It seems there's certainly still a lot of work to be done by the big banks to ensure their customers are happy
London (PRWEB UK) 29 May 2013
The independent organisation that settles disputes between consumers and financial businesses in the UK, the Financial Ombudsman Service, today published its annual review of 2012/2013.
The review (details of which were released to, amongst others, compareandsave.com prior to publication) shows that it has been a very busy year for the Ombudsman Service as complaints increased by over 90% versus the previous year to over 7000 each working day.
Payment protection insurance (PPI) complaints were the cause of most of the increase, amounting to 74% of all cases (up by 50% year on year). However with 16% of UK consumers claiming [in Statistics from the ombudsman's annual review] to have had an issue with a financial product or service it looks unlikely the workload will die down any time soon, especially given that the ombudsman's involvement resulted in compensation for consumers in 49% of cases.
Natalie Ceeney, chief ombudsman, reflected on the themes and trends within the figures:
"We have seen a much stronger consumer voice in the last year − with people becoming more aware of their rights and less willing to put up with poor customer service.
"As levels of confidence in financial services have eroded, it is disappointing that we still haven't seen any significant improvement in complaints handling. Too many financial businesses still seem unable to sort out problems themselves, without the ombudsman having to get involved."
A spokesperson for compareandsave.com commented on the Statistics:
"It seems there's certainly still a lot of work to be done by the big banks to ensure their customers are happy as 62% of complaints came from four of the UK's largest banking groups.
"Given likely emergence of a number of challengers to the banking establishment and changes to make switching current accounts easier, these figures will probably make for alarming reading for the banks employees, their shareholders and of course the UK government who are the single biggest investor in UK banking!"
_______________
Notes to Editors:
compareandsave.com is one of the UK's leading personal finance comparison websites. Based in Colchester, Essex, compareandsave.com has been helping UK consumers get a better deal on credit cards, saving, loans and more for over five years.
For more information, please contact Mark Scott on 0207 195 1914.