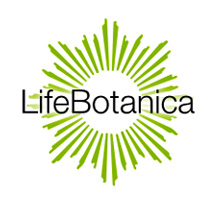 Long Island, NY (PRWEB) May 28, 2013
Spa and Wellness industry leader Petronely Grindea and LifeBotanica are proud to announce their latest and most revolutionary anti-aging supplement, AGE DEFYING. It is the first supplement of its kind, targeting the biological causes of aging by combating oxidation using a scientifically tested cocktail of antioxidants. Using ResVinol™, Grape Seed Extract 95% OPC and Setria™, among other antioxidants, AGE DEFYING embodies LifeBotanica's belief in healthy aging through genetic nutrition. AGE DEFYING is set to debut in the United States in June 2013.
With over 20 years of experience in the Health and Wellness industry, as well as having worked with industry giants such as Estée Lauder and Elizabeth Arden, Petronely Grindea has brought her wealth of knowledge into LifeBotanica. She has made a commitment for LifeBotanica, that it will provide the market with supplements that aid in natural life extension. In her endeavor to create a revolutionary anti-aging supplement, Petronely and LifeBotanica have collaborated with distinguished scientist Dr. Sultana Hague in the creation of AGE DEFYING. This groundbreaking supplement will aid in the slowing down of the aging process by stimulating the SIRT1 gene.
"Incredible amounts of time and research have gone into AGE DEFYING," stated Petronely Grindea. "The product really embraces the idea of combating the aging process through genetic nutrition. We are very excited to share this with our audience."
LifeBotanica's new supplement will feature various antioxidants that will not only help reverse signs of aging, but it will also slow the aging process on a biological level. The antioxidant ResVinol™ has incredible anti-aging properties that come from its stimulation of the SIRT1 gene, promoting the slowing of the aging process. The Grape Seed Extract's superior antioxidant properties reverse a lot of the damage that causes wrinkles in the skin and prevent further damage by protecting cell membranes from oxidative damage. Setria™, another powerful ingredient in the supplement, contains Glutathione, which stops free radicals in their tracks as well as recycles other antioxidants, such as vitamins C and E.
LifeBotanica has a full line of products that are aimed to detoxify the body by eliminating harmful environmental and dietary toxins and promoting regularity and weight loss. Grindea stated, "LifeBotanica believes in detoxifying the body through the use of organic, herbal products. We work hard to create products that will provide our customers with a greater quality of life."
ABOUT LifeBotanica
LifeBotanica is a complete life changing detoxification program based on a 200-year-old European Botanical Formula that has improved and enriched the lives of many. LifeBotanica truly embodies the realization that holistic healing is an essential component of wellness. For more information follow LifeBotanica on Facebook and Twitter.