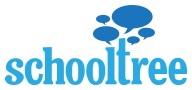 Toronto, Ontario (PRWEB) May 30, 2013
Schooltree is an all-in-one communication hub for school communities. It helps school leaders manage all of their emails, forms, events, payments, polls, and more.
In an effort to spread the word about this revolutionary tool for school administrators and parent teacher organizations Schooltree has developed a pilot school program. Schooltree is accepting 30 schools in its pilot program, and those schools will receive the platform, along with unlimited support, at no cost. In return the Schooltree team is asking pilot schools for feedback. That's the deal, no strings attached.
"Schools and parents want and need to be connected," says Schooltree.org Director Jono Landon, who has spoken to school administrators and community members across the US and Canada. "One-way communication isn't enough for anybody anymore, but people either aren't sure what the solution is, or think they can't afford it."
For most school parents, staying connected often involves monitoring a series of communication channels which when multiplied by more than one child, can easily become overwhelming. As a single hub for all things school-related, Schooltree.org streamlines communication from multiple schools, classrooms, and parent groups to make staying in the loop easier and less time-consuming.
Designed just for school communities, Schooltree.org's social networking features allow parents, teachers and administrators to make plans, share information and collaborate on school-related matters privately, easily and without exposure to personal and often inappropriate ancillary content.
Parents and staff can find their local school's live community web page by searching by name or region at Schooltree.org. Once signed up, parents can join their local school page and connect with other school members.
Schooltree.org is a Toronto-based internet company that has launched its online parent engagement and communication tool, designed specifically for school communities. Comments, questions and feedback are welcome at (416) 544-9925 ext. 262 and naomi(at)schooltree(dot)org